Southern's Bishop Walker to lead Full Gospel Fellowship International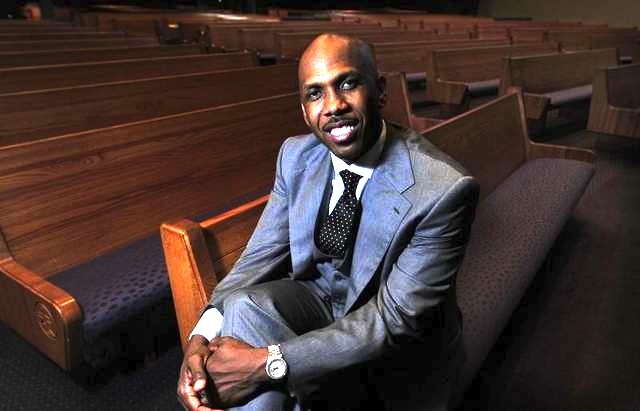 Southern University graduate Bishop Joseph W. Walker, III will succeed Bishop Paul S. Morton as Presiding Bishop of the Full Gospel Baptist Church Fellowship International.  
Morton, who will retire in 2015, founded FGBCFI 20 years ago, made the announcement recently in Louisville, Ky., among thousands of FGBCFI Conference attendees.
The appointment was determined by the votes of the FGBCFI Bishop's Council.
"I'm humbled and thankful by this God ordained responsibility and opportunity. I'm so grateful for the confidence Bishop Morton and the Bishop's Council has shown in choosing me as the next Presiding Bishop," the 45-year-old minister said.  
Walker pastors one of the largest churches in the U.S., Mt. Zion Baptist Church in Nashville, which has grown from 175 members in 1992 to over 28,000 members today.  Mt. Zion Baptist Church is one church, with three locations, offering over 30 ministries for social and economic enhancement of the Nashville community and abroad.
Bishop Morton founded the Full Gospel Baptist Church Fellowship International in 1992. The FGBCFI is one of the largest African-American Protestant religious organizations in the United States with an estimated 2 million members. FGBCFI headquarters are located in Atlanta.
Bishop Walker, one of the most influential leaders in the ministerial community, is a native of Shreveport. He received a Bachelor of Arts degree from Southern and a Master of Divinity degree from Vanderbilt University and a Doctor of Ministry degree from Princeton Theological Seminary.
He is the author of eight books and is a member of the Omega Psi Phi Fraternity.
Walker also serves as the Bishop of Senior Pastors within the Full Gospel Baptist Church Fellowship International. He is married to the former Dr. Stephaine Hale, an Assistant Professor of Pediatrics and Neonatology at Vanderbilt University. They have a daughter, Jovanni Willow Walker.