McCalope holds discussion with students on her new book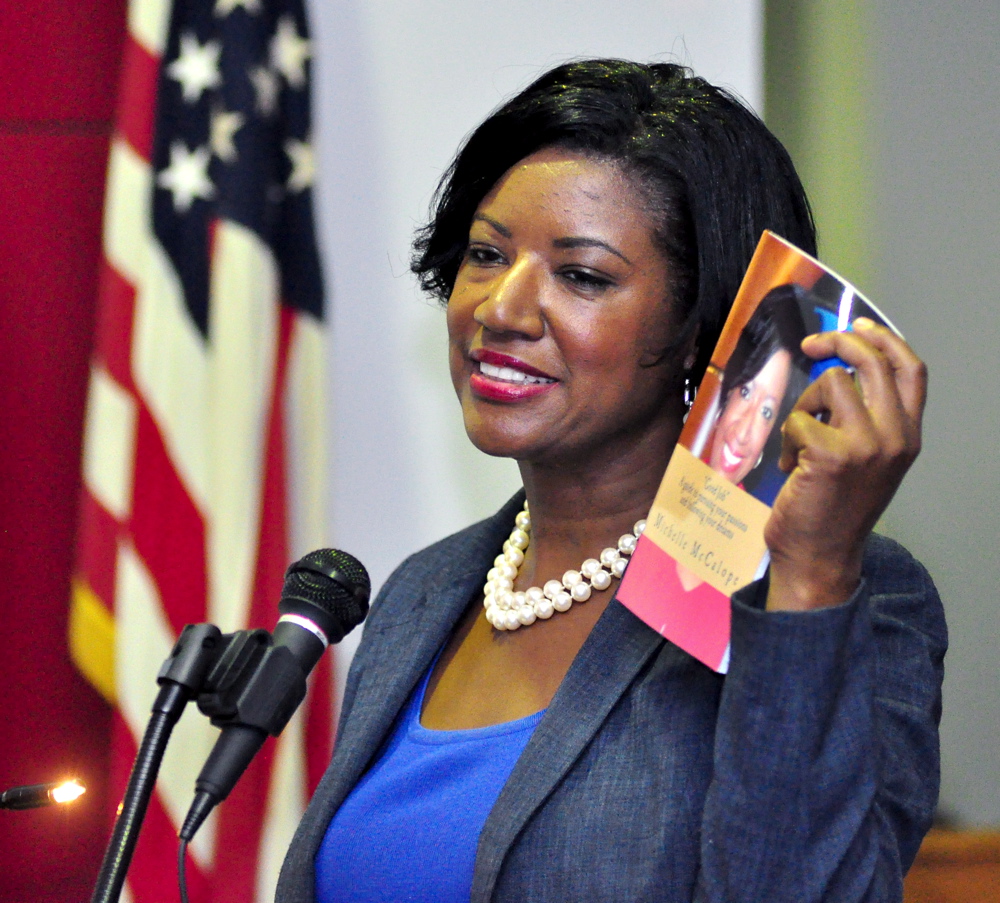 Author and SU grad Michelle McCalope discussed her new book "Good Job: A Guide to Pursuing Your Passion and Following Your Dreams," on Thursday morning in the John B. Cade Library. McCalope, an award-winning journalist, also signed books for those in attendance.
McCalope, a web producer/reporter for WAFB-TV Ch. 9 in Baton Rouge, talked about how setting goals, perseverance and taking advantage of chance meetings with decision-makers helped her career.
The former writer at Jet Magazine said she had been considering writing a book for years but never got serious. But, the recent deaths of several close friends spurred her to complete book.
"It hit me that life is short and that I wanted to write and publish a book, so I went on and did it," said McCalope.
McCalope said she wanted her book to more than a blueprint for job searching by journalists. Her book, she said, will help persons in any profession seek and get the job they want.