Commencement Speaker Fall 2017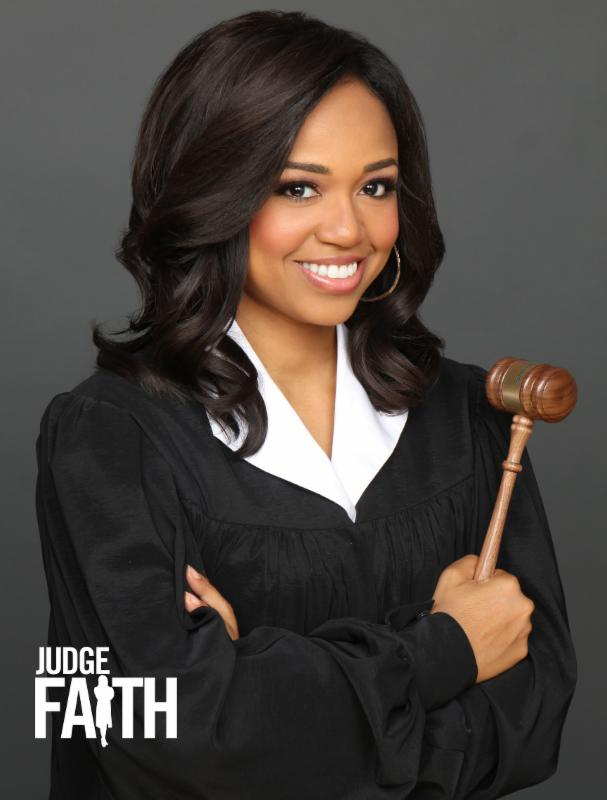 Southern University Fall 2017 Commencement speaker Faith Jenkins graduated with a bachelor's degree in political science from Louisiana Tech University and a J.D. from the Southern University Law Center where she ranked #1 in her law class.
Jenkins has traveled many walks of life, and fought adversity every step of the way. Born and raised in Louisiana, her first job out of law school was in New York City. As a litigator at Sidley Austin - one of the most prestigious law firms in the country - she helped represent numerous high-profile clients in a diverse array of complex, commercial litigation matters.
Many may know Jenkins from her extensive legal analysis of the nation
'
s most high profile cases on Fox News, CNN, HLN & MSNBC.
Jenkins currently brings her tough love, no-nonsense style approach, and analysis to her own courtroom, in her own show, "Judge Faith,"
a nationally televised court TV show now entering its fourth season.
After five years as a Wall Street litigator, Jenkins joined the Manhattan District Attorney's office as a criminal prosecutor. As a prosecutor, Jenkins worked on hundreds of criminal cases, including indicting and prosecuting a multitude of violent crimes. Jenkins became known among her colleagues, judges, jurors, and court staff as a tough, but fair trial attorney
. After the Manhattan DA's Office, she transitioned back into private practice with a New York litigation firm specializing in resolving business disputes, white-collar defense and government investigations, as well as other civil and criminal matters.
Prior to moving to New York, Jenkins served as Miss Louisiana 2000. The Shreveport native went on to not only place first runner up to Miss America 2001 – she also made history. She remains the only contestant in the pageant's history to be awarded all three of the following awards: swimsuit, talent (after singing Nancy Wilson's classic "If I Could"), and the coveted "Quality of Life" national community service award for her volunteer work in literacy and education.
After placing 1st runner up at Miss America 2001, Jenkins gained a national presence and began traveling extensively addressing important issues facing her community and our nation. Jenkins has served as a positive role model for thousands of young people. During her year of service, she spoke to students in some of the most economically depressed areas of the nation extending her reach to young people in juvenile facilities and boot camps, motivating them to overcome life's obstacles and pursue their dreams.
Jenkins remains active in the Miss America Organization and judges state preliminaries every year.