LCDR Juan Rivera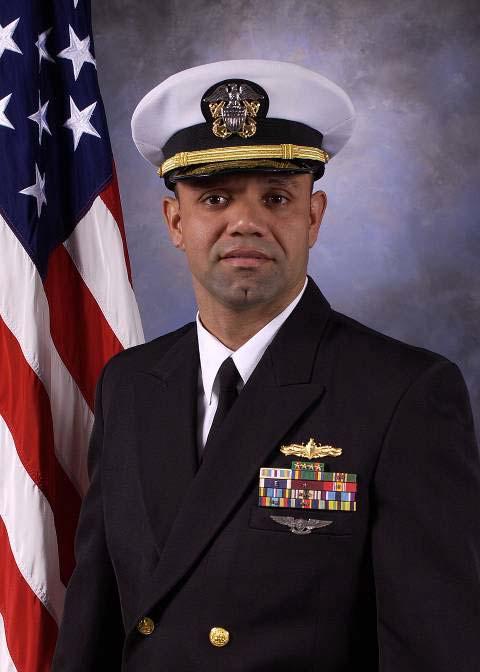 Lieutenant Commander Juan C. Rivera, USN

Executive Officer and Associate Professor of Naval Science

Naval Reserve Officer Training Corps, Southern University
Lieutenant Commander Juan C. Rivera was raised in Bronx, NY. He graduated from Park West High School in 1989 and immediately enlisted in U. S. Navy.
Lieutenant Commander Rivera attended recruit training in Orlando, FL, followed by Air Traffic Control 'A' school in Millington, TN. His first duty assignment was Naval Air Station Cubi Point, Republic of the Philippines. Others enlisted assignments include USS ABRAHAM LINCOLN (CVN-72) in Alameda, California and Enlisted Recruiter at Naval Recruiting District New York. He achieved Air Traffic Control First Class Petty Officer.
Later he was commissioned through the Seaman to Admiral Program in 1998. He was assigned to USS ARLEIGH BURKE (DDG-51) as Ordnance Officer and First Lieutenant. Other Officer sea duty assignments include USS DWIGHT D. EISENHOWER (CVN-69), as Electrical Officer, USS NICHOLAS (FFG-47) as Operations Officer where he deployed to Arabian Sea in support Iraqi Freedom. He later was assigned to the staff of Commander Destroyer Squadron Fifty (CDS-50) in Bahrain as Operations Officer in support of Iraqi Oil Platform defense and the training of Iraqi Navy and Marines. He later served as Deputy Operations and Training Officer on the staff of Destroyer Class Squadron (DDG CLASSRON) in Norfolk, VA. Upon decommissioning of DDG CLASSRON, he served as Deputy Operations and Training Officer of current readiness on the staff of Commander Naval Surface Forces, Atlantic (CNSL). He is currently assigned as Executive Officer and Associate Professor at Southern University's NROTC program.
Lieutenant Commander Rivera graduated from Hampton University in Virginia with a Bachelor of Science in Mathematics. Postgraduate education includes Master of Mathematics Education from Old Dominion University in Virginia, where he is currently enrolled in an Ed.S. Program for Educational Leadership. His award includes Joint Service Commendation Medal, Navy Commendation Medal (3 awards), Navy Achievement Medal (5 awards) and various campaign and unit decorations.
Lieutenant Commander Rivera is married to the former Catherine Donohue, of Troy, New York. They have been married for 19 years and through that time have been blessed with 3 beautiful children: Allanzo (8), Arlysia (5) and Armand (6 months).