Southern University partners with state institutions to host HBCU Day at the Capitol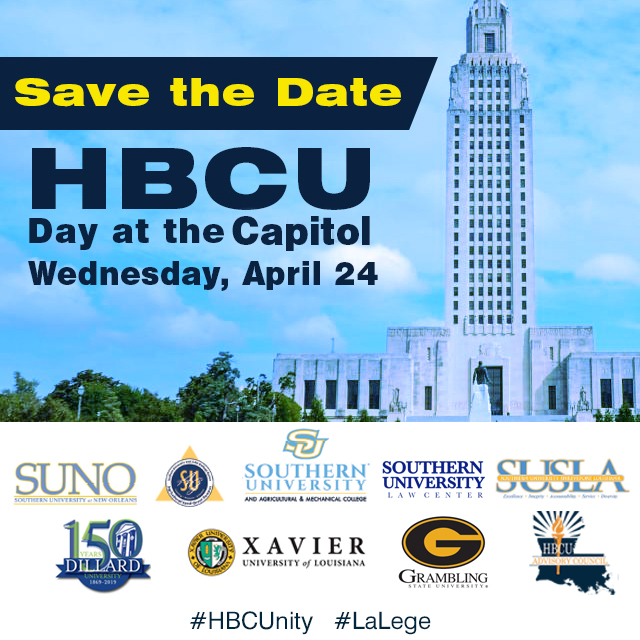 Southern University System, along with other Louisiana historically black colleges and universities (HBCU) will host HBCU Day at the Capitol on Wednesday, April 24 starting at 7 a.m. This advocacy event will take place during the legislative session. Participating schools are Grambling State University, Xavier University and Dillard University.
Schools will have displays around the rotunda showcasing various academic and organizational units. Faculty, students, staff, community members, and alumni are invited to attend and participate.
Here is a tentative schedule:
9 a.m.- 4 p.m.- Campus Displays
10:30 a.m.- HBCU Day Press Conference
Noon- HBCUnique Presentation
1:30 p.m.-2:30 p.m.- Chamber Presentations
3:00 p.m.- HBCU Advisory Council Meeting