HBCU Counseling Center Conference
HBCU 7TH ANNUAL COUNSELING CENTER CONFERENCE:
'Women and Wellness - The Importance of It All'
November 8 - 10, 2012
Baton Rouge River Center
Baton Rouge, LA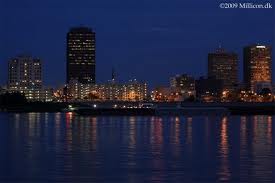 WELCOME
Dear Conference Colleagues:
Bienvenue a  la Baton Rouge!!!  And, welcome to the 7th Annual  HBCU-Counseling Center Conference (HBCU-CCC).  We are excited that you have decided to visit the "Redstick" state, and we are sure you will find your experience here as one of your more memorable ones.  From the beautiful Southern University Baton Rouge campus which is situated on "Scott's Bluff" facing the Mississippi River, to our downtown Shaw Center which houses Tsunami restaurant displaying another spectacular view of the Mississippi, this city west of New Orleans has something for everyone!
Conference Goals:
  From the beginning conference, which was held in Baltimore, MD to date, the purpose of this conference has been to provide a forum for mental health professionals, researchers, educators, and students to share knowledge, experiences, and ideas that specially address a holistic approach to the mental health needs of Black college students.  Our intent is to encourage professional growth, to establish a networking system among mental health professionals and to foster collaboration between mental health professionals, as well as, other professionals and students from various academic settings.
This years Conference Committee was a collaborative effort of neighboring schools, which are Grambling State University and Prairie View University Counseling Centers staff members.  The Committee has worked diligently to make this experience a very enjoyable, yet educational one.  It is our sincere hope that when you depart from here that you take back to your various campuses an excitement that will continue to propel you to implement innovated, researched based, and clinical practices that will have positive effects on the students, and professionals we interact with.
Sincerely,
Southern University Staff and Conference Committee