DIR Victor. W. A. Mbarika

Victor W. A. Mbarika, Ph.D.
Prof. Victor W. Mbarika (Ph.D.) is on faculty in the College of Business at Southern University and A&M College and is the founding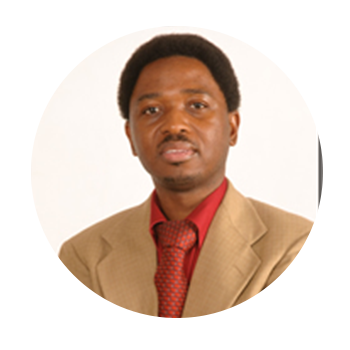 and executive director of the University's International Center for Information Technology and Development.


He is also Visiting Professor at The University of Buea in Cameroon, Makerere University Business School in Uganda, as well as external examiner at several other Universities internationally. He is an Information and Communications Technology (ICT) consultant with various governmental and private agencies. He holds a B.S. in Management Information Systems from the U.S. International University, a M.S. in MIS from the University of Illinois at Chicago, and a Ph.D. in MIS from Auburn University. Prof. Mbarika has authored over 125 academic publications in the form of books, peer reviewed journal articles, conference proceedings and book chapters. Much of his research is in the area of ICT transfer in developing economies as well as in resource-poor settings of developed economies. He was cited as being "in the framework for understanding ICTs in less developed countries..."

His scholarly publications have appeared in journals such as Journal of the Association for Information Systems, European Journal of Information Systems, Information Systems Journal, IEEE Transactions on Engineering Management, IEEE Transactions on Education, IEEE Transactions on IT in Biomedicine, IEEE Spectrum, and Communications of the ACM, The Information Society, and Journal of the American Society for Information Sciences. His work has also appeared in major media outlets such as Reuters and The Associated Press (AP), including numerous radio and TV appearances. He has received multiple research and teaching grants and fellowships, amounting to over $1.25million, from the National Science Foundation, NASA, KPMG, Microsoft, Southern Regional Education Board and the Louisiana Board of Regents.

Dr. Mbarika has also received the prestigious Fulbright grant. He is Editor-in-Chief of The African Journal of Information Systems and serves as senior board member for several other journals such as IEEE Transactions on IT in Biomedicine. Dr. Mbarika is Founder of the Cameroon Computer and Network Center (CCNC). He is a member of the Association of Information Systems (AIS), the Institute of Electrical and Electronics Engineers (IEEE), and the Information Resources Management Association (IRMA). He holds over 20 research, teaching and service excellence awards and has been featured on the cover page of several magazines highlighting his ICT research and consulting activities.

Website: www.mbarika.com
Office Address: Southern University and A&M College, College of Business, T. T. Allain Hall.
P. O. Box 9723, Baton Rouge, LA 70813. Email: icitd@subr.edu, programs@icitd.com