Frequently Asked Questions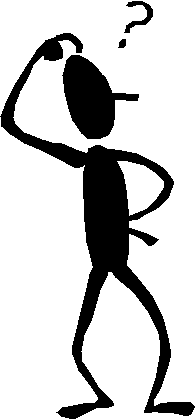 Frequently Asked Questions
What is a Quality Enhancement Plan (QEP)?
A QEP describes a carefully designed course of action that addresses a well-defined and focused topic or issue related to enhancing student learning.
Why is the QEP important?
Student learning is paramount at Southern University (SU). The QEP is designed to improve student learning. It is a core requirement. Core requirements must be in complete compliance before an institution is reaccreditated - no QEP, no accreditation.
What is SU's QEP?
SU's QEP theme/title is Improving Student Learning Through Writing Across the Curriculum. The "WRITE" Path to Success.
Who developed Southern University's QEP?
SU's QEP was developed as a result of input from faculty, staff, students, alumni and the larger community in a broad-based effort that started in the summer of 2006.
What does Southern University's QEP entail?
SU's QEP is a Writing across the Curriculum (WAC) program. It is designed to ensure that every SU student writes/communicates effectively at the college level upon graduation.
How will the outcome of writing effectively be accomplished?
The outcome of effective writing will be accomplished through the implementation of the SU QEP Writing Center, E-portfolios, writing-enhanced assignments/ courses, and a comprehensive assessment strategy.
What should I do to prepare for the QEP?
Learn about the QEP!
Faculty, Staff and Students - Consult the QEP Webpage at www.subr.edu, and visit the Office of the QEP (2024 Harris Hall) 
How can I support the QEP process?
Learn about the QEP! Inform others about the QEP!
How will the QEP impact me?
Students will become better writers, more effective communicators, and, thereby, better prepared to face the challenges of post-undergraduate life, whether that refers to career or graduate studies. For faculty and staff, there will be professional development opportunities and a stronger curriculum that will produce a stronger graduate.
When will the QEP process begin?
The developmental stages of the QEP started in 2006. The campus-wide implementation continues spear headed by the staff of the Office the QEP and the SU QEP Writing Center.