Dean's Message

Thank you for your interest in nursing education at Southern University - Baton Rouge. We are delighted that you are considering one of our outstanding nursing programs.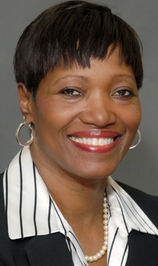 There has never been a better time to be a nurse. According to Johnson & Johnson, by the year 2020 there will be an estimated shortage of 800,000 nurses. Our BSN program is nationally recognized for its success with minority students and the school has graduated over 2000 BSN Nurses since 1988.
Our goal is to provide an environment that encourages scholarly inquiry and research, and a commitment to excellence. Our research focus is on Vulnerable Populations including women, children and the elderly. Many of our graduates are leaders within their respective professions.
We invite you to explore the rest of this web site and learn more about our extraordinary programs.
Contact the College of Nursing and Allied Health
225-771-3266