Dr. Atoh Pleasure Ngum

Dr. Atoh Pleasure Ngum
Pleasure Atoh, is currently a research scholar in Health information technology program with interest in Telemedicine at Southern University and A &M College Baton Rouge, Louisiana, USA.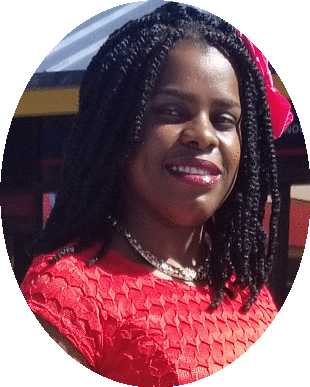 She holds a Doctor of Medicine (MD) Degree from University of Buea Cameroon. She is the converted holder of all five science subjects at GCE Advanced Level and all eleven subjects at the GCE Ordinary Level.
Atoh Pleasure Ngum is a grateful recipient of Presidential Excellence Grants 2013 and 2014 A-A. She has participated and contributed to many professional workshops/conferences amongst Global health catalyst cancer summit at Harvard Medical School, Third African Diabetes Congress and Ecumenical Pharmaceutical Network workshop on non-communicable diseases, Drug and therapeutic committee functioning and antimicrobial resistance.
She is a young medical practitioner and researcher whose publications started with "Depression among HIV/AIDS Patients on Highly Active Antiretroviral Therapy. Her research work has been published in the International Journal of Neurology and Therapy.
She has about 3 years working experience in Cameroon.
As an ardent daughter of Bafut Fondom, North West Region, Cameroon and community developer, Dr. Atoh Pleasure Ngum often returns to give back what belongs to her people in terms of donations to community development projects, vaccination and health campaigns, and outreach to the poor, needy and less privileged.
She is currently working on telemedicine and cybercrime; combatting the criminal intent in Sub Saharan Africa.