SUMMER CAMP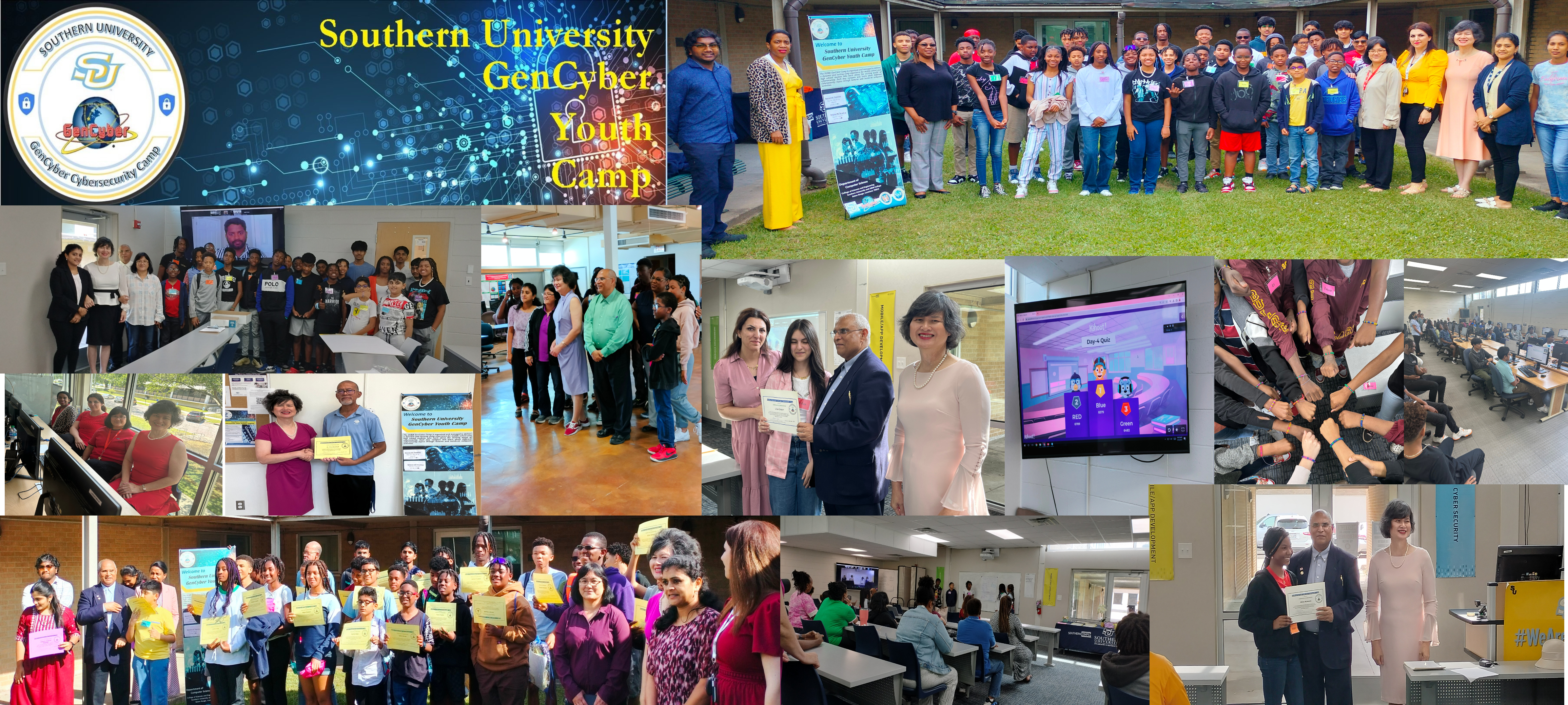 WHAT IS THE CYBERSECURITY YOUTH CAMP?
A FREE 5-day NON-RESIDENTIAL camp where students will learn about the exciting world of cybersecurity: each day, campers will participate in many hands-on computer activities to learn about different cybersecurity topics. The goals of the program are to increase interest in cybersecurity careers and diversity in the cybersecurity workforce of the nation, help all students understand correct and safe on-line behavior, and how they can be good digital citizens.
WHAT IS OUR MISSION?
GenCyber program wants students to be a part of the solution to the Nation's shortfall of skilled cybersecurity professionals. According to CyberSeek, the U.S. employs nearly 941,000 people in cybersecurity positions, with approximately 521,000 cybersecurity openings. Ensuring that enough young people are inspired to direct their talents in this area is critical to the future of our country's national and economic security as we become even more reliant on cyber-based technology in every aspect of our daily lives.
WHO CAN ATTEND THE CYBERSECURITY YOUTH CAMP?
Middle school and high school students ages 13 and older are eligible to apply for the camp. Students of all backgrounds and skill levels are welcome to join! There are a limited number of spots available, so please fill out this Registration Form to request a seat in the Southern University Cybersecurity Youth Camp.
DO I HAVE TO KNOW A LOT ABOUT COMPUTERS TO ATTEND?
No! The camp is geared for all skill levels, and it is designed to be a place where you can start to learn more about cybersecurity in a supportive and fun environment!
WHO ARE WE?
The Cybersecurity Youth Camp is organized and managed by a team of diverse faculty and student mentors with expertise in cybersecurity from Southern University. The team draws inspiration from years of teaching cybersecurity and programming principles to deliver a dynamic and exciting camp experience for students.
ETHICS AND CORE VALUES
Our team's responsibility is to emphasize the importance of ethics in cybersecurity and teach youth about the exciting world of cybersecurity and online threats, which are critical to their future personal and professional success in this career field. As such, students will be required to review and sign a code of ethics to be eligible to participate in Southern University Cybersecurity Youth Camp.
NEXT SUMMER CAMP DETAILS WILL BE AVAILABLE SOON
SU GENCYBER CAMP IS FUNDED BY THE FOLLOWING AGENTS