Executive Master of Science in Criminal Justice
EXECUTIVE MASTER OF SCIENCE IN CRIMINAL JUSTICE (EMSCJ)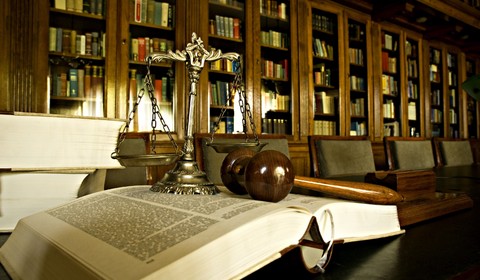 The Executive Master of Science in Criminal Justice (EMSCJ) is housed in the College of Social and Behavioral Sciences. The E.M.S.C.J. prepares students for careers in the sub-agencies of the criminal justice system and for continued education in professional and graduate schools. National and international themes related to contemporary challenges to the police, courts, and corrections are among those studied and explored in theory and in practice through a diverse curriculum. The Criminal Justice Program seeks to educate students in the skills required for a successful professional career. These skills include: critical thinking, the ability to communicate thoughts effectively in oral and written form, research methods, statistical and data analysis, and computer technology. In addition, the program teaches students to use ethical behavior in applying the knowledge acquired to factual situations and problems.
ADMISSION REQUIREMENTS
TYPES OF ADMISSIONS:
With the exception of international students, applicants who do not meet all the criteria for admissions may be granted Admissions with Conditional or Provisional status. The circumstances under which applicants may be considered for Conditional or Provisional admissions are described below.
Regular Admissions is a status for applicants that have meet all the requirements.
Provisional Admissions is a status given to applicants with a 2.7 or higher GPA that have NOT submitted official GRE. Provisionally admitted students are granted only two 8-week terms to meet the GRE requirement, unless the GRE is waived by the graduate school.
Conditional Admissions is a status given to applicants, with a GPA less than 2.70 but no less than 2.50, that have NOT taken the GRE at the time of submitting the application. Students admitted under this status are granted two 8-week terms to meet the GRE requirement(unless waived) and maintain a GPA of 3.0 or above to be considered for regular admission.
ADMISSIONS REQUIREMENT:

Bachelor's degree in social sciences or related field from an accredited US Institution for the equivalent from a foreign institution with a cumulative grade point average of a 2.5 or higher; or a Master's degree with a cumulative grade point average of 3.0 or higher.
An international applicant who has not completed undergraduate degree requirement at an accredited United States institution must present international credential evaluation report from either Education Credential Evaluation Inc. (ECE) or World Education Services (WES) and a minimum score of 525 (computer based) or 77 (internet based) on the Test of English as a Foreign Language (TOEFEL), except applicants from TOEFEL exempt countries.
Official Transcript showing all undergraduate (and graduate work pursued, if any) including accumulative Grade Point Average.
Have an accumulative minimum Grade Point Average of 2.50 or higher for all undergraduate work (2.70 or higher preferred).
GRE Test Scores no more than seven years old. Individuals who have already earned a graduate degree and return for a second degree must present new GRE scores if previous scores are more than seven years old.
A Statement of Purpose
Current professional resume showing work and leadership experience
Three Letters of Recommendation
Required Documents:
Application
Official Transcripts from all colleges and universities attended
Bachelor's Degree in Social Sciences or related field with a Bachelor's GPA of 2.5 or above; or Master's degree GPA of 3.0 or above.
GRE (unless waived by the Graduate School) but conditional admission may be given to a student for the first session
Evidence of successful completion of Corrections/Police Academy for 6 credits waiver