DIR Mayoka G. Kituyi

Mayoka G. Kituyi
Mayoka is the Deputy Director of the International Center for Information Technology and Development (ICITD) and Adjunct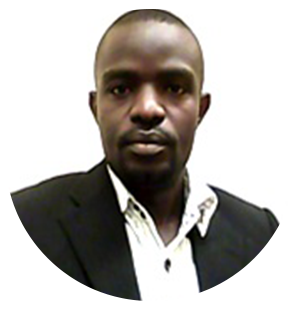 Professor at Southern University, Baton Rouge, USA. He is also an Assistant Professor at the ICT University and Lecturer at Makerere University Business School, where he has taught since 2006. He is the founder and Executive Director of Digitex Business Solutions Ltd., a consultancy firm that provides ICT solutions to SMEs in Uganda.


Mayoka has over 30 peer reviewed journal publications on Information Systems design for sustainability, telecommunications pricing, systems dynamics, e-health and telemedicine, e-learning, e-government, requirements engineering, software process improvement, the digital divide, electronic customer relationship management, and decentralization among others. He has also published two textbooks on database programming, computerized accounting and business finance.


Mayoka has presented in several international conferences and is a committee member of the Annual International Conference on ICT for Africa conferences. He is also a committee member of the African Society for Information and Communication Technology (ASICT). His research interest is in the area of Information Systems design for sustainability in resource constrained environments. Mayoka has a BSc., PGD in IT Policy and Regulation, MSc. Information Systems and is currently pursuing a PhD in ICT. Some of his publications can be accessed on ResearchGate.
Office Address: Southern University and A&M College, College of Business, T. T. Allain Hall.
P. O. Box 9723, Baton Rouge, LA 70813. Email: icitd@subr.edu, programs@icitd.com