FULSCH Dr. Ghislaine Yop, MD

Dr. Ghislaine Yop, MD
Dr. Ghislaine Yop is a Fulbright Scholar at Southern University International Centre for Information Technology and Deve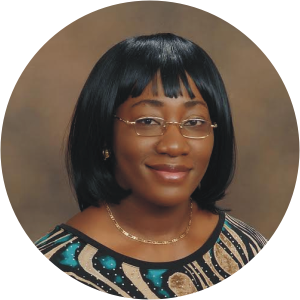 lopment, USA. She has been involved with Telemedicine projects and Tele-Management research helping patients with chronic diseases living in remote areas to connect with specialists. She contributed in digitizing Africa's Traditional Medicine to develop a wiki platform. A new area of her involvement is the use of information technology in addressing issues of female genital mutilation in Cameroon and Sub-Saharan Africa. She has several publications in the fields of medicine, telemedicine, telemanagement, health informatics and other areas in information technologies.


Dr. Yop is a Medical Doctor with extensive knowledge of medicine, health research and excellent analytical skills. After her doctorate in medicine, she conjointly practiced while working as a research associate on health related studies. Her additional training in public health, management of information systems and her commitment to knowledge transfer have led her into lecturing on areas like health information exchanges at Southern University Baton Rouge, LA and Morehouse School of Medicine, GA.


Dr. Yop is certified by the educational commission of foreign medical graduates (ECFMG). She is a member of the Cameroon Medical Association, the American Society of Public Health, the American Society of Public Administration and the American Medical Association. She is recognized by the National Committee of Quality Assurance (NCQA), Patient Centered Medical Homes (PCMH). She obtained a Masters training certificate from the Morehouse School of Medicine for helping to improve overall healthcare outcomes for patients in federally qualified Health Care Centers (FQHCs).
Office Address: Southern University and A&M College, College of Business, T. T. Allain Hall.
P. O. Box 9723, Baton Rouge, LA 70813. Email: icitd@subr.edu, programs@icitd.com