Replay: Virtual commencement for Spring, Summer 2020 grads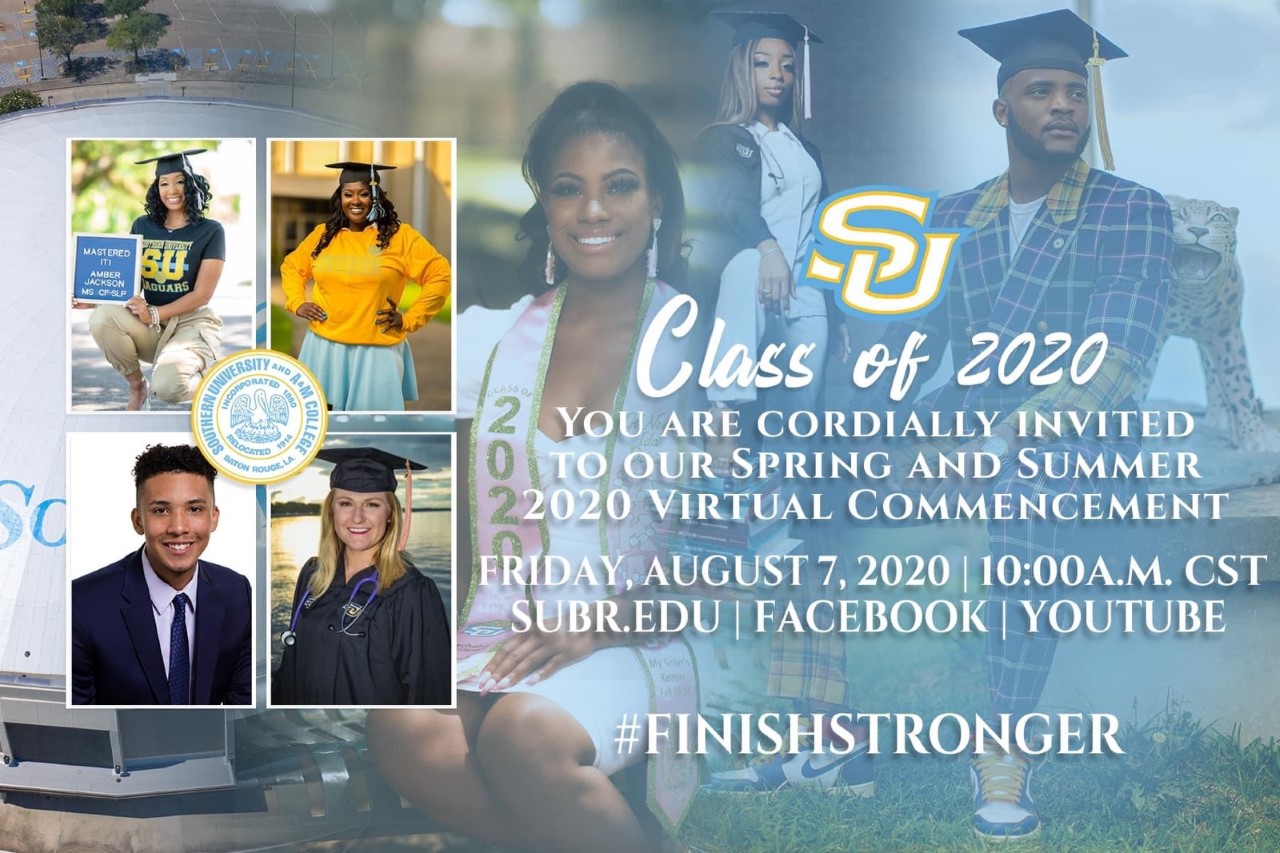 Southern University will honor nearly 600 Spring 2020 and Summer 2020 graduates with a virtual commencement ceremony. The production will premiere on Friday, Aug. 7 at 10 a.m. on the homepage of the Southern University website, Facebook page, and YouTube channel. The video will be also be available for on-demand playback. The traditional in-person ceremonies were cancelled due to the COVID-19 pandemic and state mandates on large gatherings.
Serving as commencement speaker is Kenneth C. Frazier, chief executive officer and chairman of the board for Merck & Co. Frazier, who is the first black person to head a major pharmaceutical company in the U.S., will also receive an honorary Doctor of Humane Letters degree from Southern.
The virtual commencement will include remarks from Southern University President-Chancellor Ray L. Belton, Louisiana Gov. John Bel Edwards, Southern University Board of Supervisors Chairman Domoine Rutledge and more. The traditional conferring of degrees, alumni oath, and photos submitted by graduates will also be featured.
The commencement program can be viewed here. It can be downloaded here. Graduates will receive a hard copy of the program in the mail as well.