ELEVATE

The Office of the Dean of Students supports the mission of Southern University and A&M College by assisting students in understanding their social and academic responsibility through opportunities that are designed to improve student development, complement academic programs, and enhance student character. Fostering a campus community that promotes academic excellence via socially stimulating programming in an effort to produce world class citizens is achieved through the Office's "ELEVATE" model: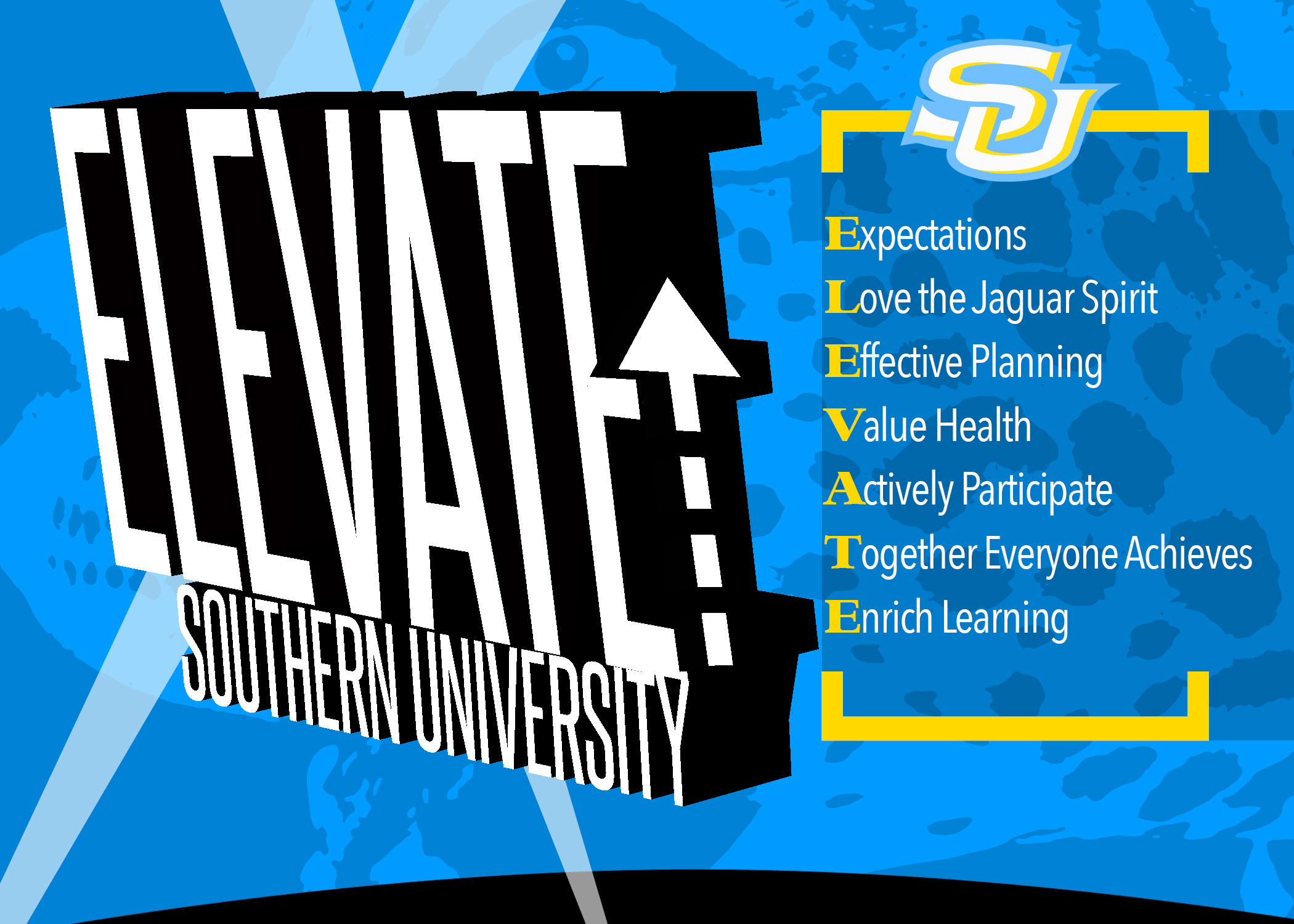 Southern University and A&M College students are expected to "ELEVATE" to graduation, by taking control of their own success and becoming a productive part of the Jaguar Nation.
Expectations
To articulate the standard of expected behavior to the student body.
Live the Jaguar Spirit
To empower a sense of belonging, connectedness, and care for the Jaguar Nation.
Effective Planning
To provide effective leadership and support with programming centered on successful academic matriculation.
Value Health
To promote an environment of healthy choices and decisions regarding personal wellness that will enhance the collegiate experience.
Actively Participate
To encourage the student body to be engaged in the campus and local communities is a way that enriches and promotes academic and social development.
Together Everyone Achieves
To foster an environment of peer support that enriches and supports academic excellence, leadership development, and community outreach.
Enrich Learning
To offer programming that assists in social development through forums, social engagement, and academic partnerships.