FRF Vitalis Pemunta

Vitalis Pemunta, Ph.D.
Ngambouk Vitalis Pemunta is a social anthropologist. His research explores the evolution, and the institutional changes orchestrated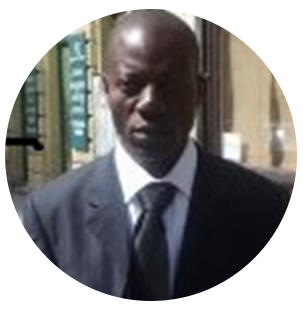 by the triple German and Franco-British colonial heritage on the practice of biomedicine in Cameroon. The research focuses on; 1) The relationship between various colonialisms, cultural disruptions orchestrated by the setting up of the colonial enterprise in both British and French speaking Cameroon and their impact on the postcolonial Cameroonian healthcare system, and 2) The absorptive and transformative ability of colonialism towards other healing traditions, bodies of expertise and practitioners including those of western medicine and science.
The study relies on archival and historical sources (colonial medical, commercial, tariffs dealing with medications and medical reports) complemented by ethnographic interviews of significant stakeholders in the biomedical field in Cameroon. In the present postcolonial context of democratization, structural adjustment and the privatization of basic public services including healthcare, the study is expected to deliver illuminating insights on certain aspects of healthcare policy and management in contemporary Cameroon where traditional medical practices are deeply embedded in local cultures and institutions.
⇐ ICITD Faculty Research Fellows
Office Address: Southern University and A&M College, College of Business, T. T. Allain Hall.
P. O. Box 9723, Baton Rouge, LA 70813. Email: icitd@subr.edu, programs@icitd.com