Commencement Information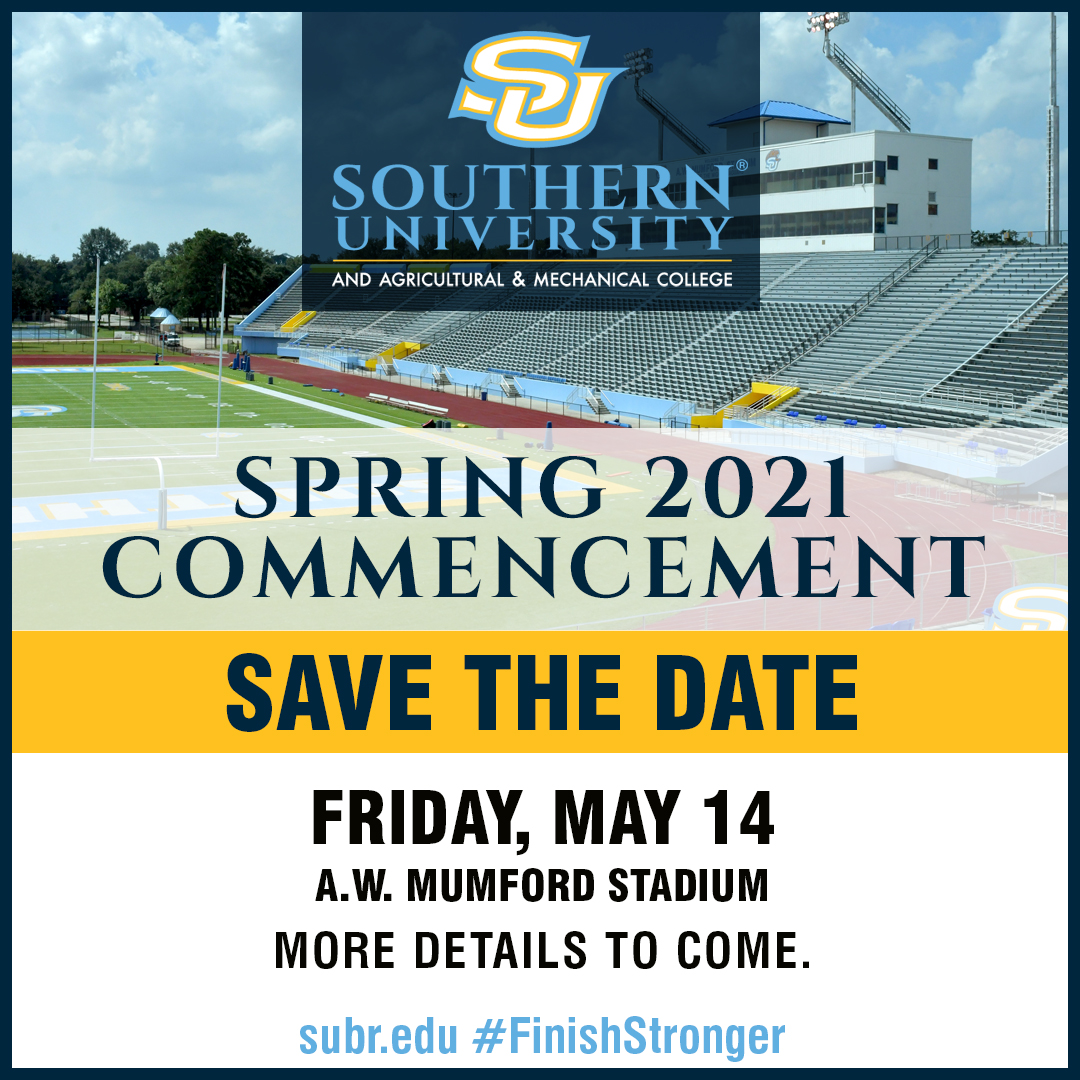 These resources are provided to help prepare degree candidates and their guests for the commencement ceremony, which is under the direction of the Office of Academic Affairs and the SUBR Commencement Committee.
This in-person ceremony is open only to graduates and their ticketed guests, and other participants.
For more information on the day of Commencement, please follow Southern University on Twitter (@southernu_br) and Facebook. The ceremony will be streamed live on subr.edu.
Contact Information
graduation@subr.edu