Dr. James H. Ammons
On January 5, 2018, Dr. James H. Ammons, Jr. was appointed as the executive vice president/executive vice chancellor of Southern University and A&M College in Baton Rouge, Louisiana. Prior to his appointment, he served as professor of political science and former President of Florida A&M University (FAMU).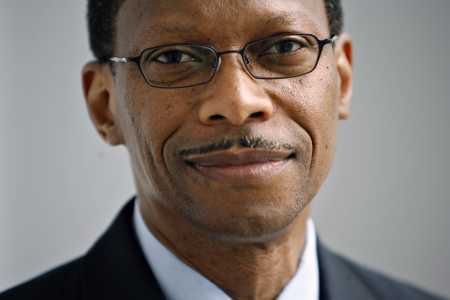 At Southern, Dr. Ammons is a senior level administrator for the System and the University's chief academic officer. He reports directly to the President-Chancellor and manages the day-to-day affairs of the Baton Rouge Campus.
A native Floridian, Dr. Ammons grew up in Winter Haven, Florida. He graduated cum laude with a B.S. degree in political science from FAMU in 1974. He was awarded the M.S. in public administration in 1975, and the Ph.D. in government in 1977 from Florida State University. In 2008, he completed the Corporate Governance: Effectiveness and Accountability in the Boardroom Executive Program at the Northwestern University's Kellogg School of Management.
He began his teaching career in public policy and administration in 1977 as an assistant professor at the University of Central Florida. In 1983, he became an associate professor of political science at FAMU and quickly moved up the ranks becoming vice president for Academic Affairs in 1995. From 2001-2007, Ammons served as the ninth Chancellor of North Carolina Central University (NCCU). In 2007, Dr. Ammons was elected the tenth president of FAMU — a position he held until 2012.
Dr. Ammons has served on 14 SACS accreditation committees and chaired the committees for North Carolina Central University, Norfolk State University, South Carolina State University and Clemson University.
He has received many honors and awards including, an honorary doctorate from Wilberforce University in 2015.
He is married to Judy Ammons (Ruffin) and they have one son, James, III, and a granddaughter, Adalina.