College of Sciences and Engineering
College of Sciences and Engineering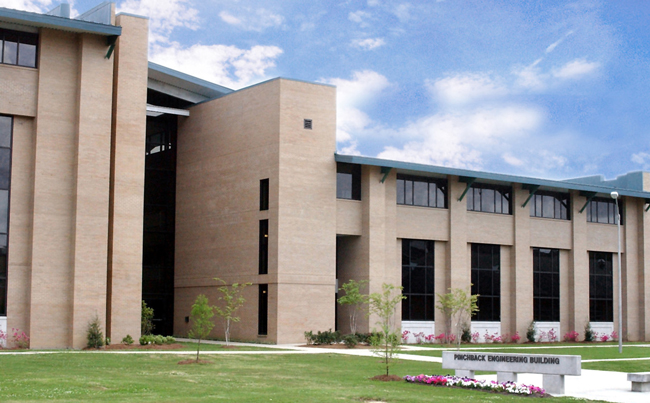 Contact Us:
College of Sciences and Engineering, Southern University and A&M College
PBS Pinchback Hall
Baton Rouge, LA 70813

Phone: (225) 771-5290
Fax: (225) 771-3415
The College of Sciences and Engineering provides students with technological skills and opportunities that stimulate professional, educational, and personal growth. The college provides this growth through a diverse faculty and staff that is committed to teaching, research, and service. Students are encouraged to participate in laboratory research and cooperative education programs that enhance career confidence. They also are encouraged to participate in ongoing research with faculty members that contribute to engineering innovations. The college maintains an atmosphere that enhances the student's ability to achieve the optimum learning experience.
Our environment is collegial and focused on student and workforce needs. Our degree program offerings include nine bachelor's degree programs: biology, chemistry, computer science, physics, electronic engineering technology, civil engineering, electrical engineering, mechanical engineering, and mathematics. We offer five master's degree programs: engineering, computer science, biology, mathematics, and physics. We also offer doctoral degree programs in environmental toxicology and science and math education.
The civil, electrical, and mechanical engineering programs are accredited by the Engineering Accreditation Commission (EAC) of ABET, http://www.abet.org.
The computer science program is accredited by the Computing Accreditation Commission (CAC) of ABET, http://www.abet.org.

The electronics engineering technology program is accredited by the Engineering Technology Accreditation Commission (ETAC) of ABET, http://www.abet.org