Southern University Commencement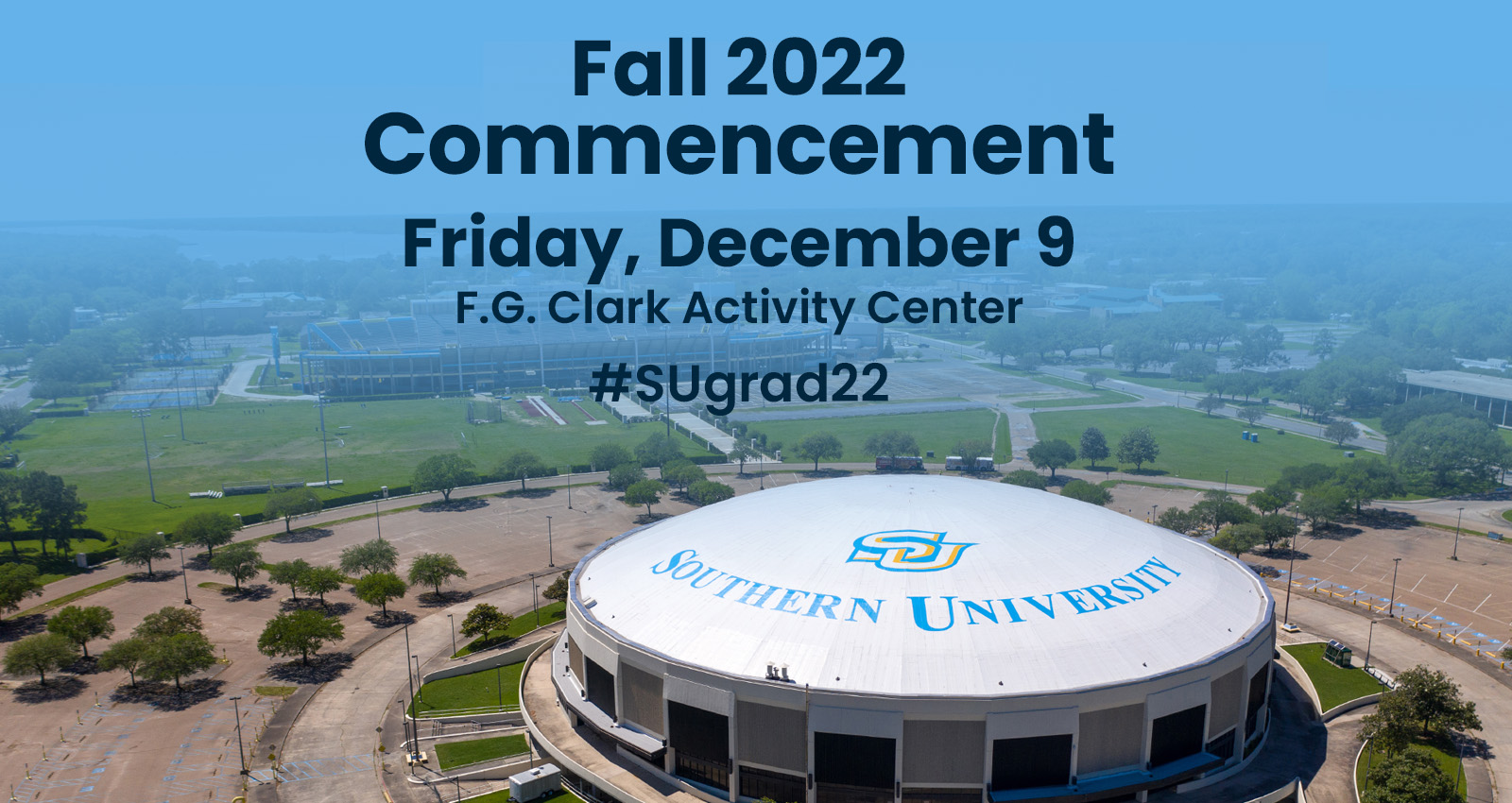 Southern University welcomes all guests to its Fall 2022 Commencement. Tickets are not required.
The ceremony will be held on Friday, December 9 at 10 a.m. in F.G. Clark Activity Center. Seating for guests begins at 9 a.m.
Graduates, please refer to the Commencement Fact Sheet for more details.