SU System collects nine HBCU award nominations for second year in a row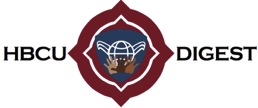 The Southern University System has nominations in eight categories for the 2017 HBCU Awards. HBCU Digest, Friday, June 16, announced the finalists in 28 categories for the seventh installment of the national award ceremony that acknowledges and celebrates achievements at historically black colleges and universities throughout the United States.
The winners will be announced during the annual HBCU Awards Ceremony, July 14 in Washington D.C.'s Gallup Building beginning at 7p.m.
The 2017 SU nominees are: Best Marching Band, Southern University Human Jukebox; Best Student Newspaper, Southern Digest; Best Research Center, Southern University Agricultural Research and Extension Center; Best Nursing Program, Southern University; National Alumni Association of the Year, Southern University Alumni Federation; Male Athlete of the Year, Lenard Tillery; Male Student of the Year, Lenard Tillery, Perry White; and Male Faculty Member of the Year, Moustapha Diack.
"These nominations indicate a huge achievement for the SU System. This recognition exemplifies the quality and dedication of our faculty, staff, students, and alumni," said SU System President Ray L. Belton.
Finalists were selected from more than 175 nominations from HBCUs across the country.
The SU System last year received nine nominations as well. Southern University in 2016 won four HBCU Awards: The SU Marching Band, physics professor Stephen McGuire, the SU Laser Interferometer Gravitational-Wave Observatory (LIGO) Scientific Collaboration (LSC), and student-athlete Devon Gales, each received a 2016 HBCU Award.
The full list of 2017 nominees is available at http://www.hbcudigest.com/2017-hbcu-awards-finalists/.
This year's awards ceremony will highlight the HBCU Executive Media Training Institute in Washington, D.C., July 13-14.
Ticket information and information about the 2017 HBCU Executive Media Training Institute and HBCU Awards are available at https://www.eventbrite.com/e/2017-hbcu-executive-media-training-institute-and-hbcu-awards-tickets-32691267461.