SU receives $3 million grant for NextGen second phase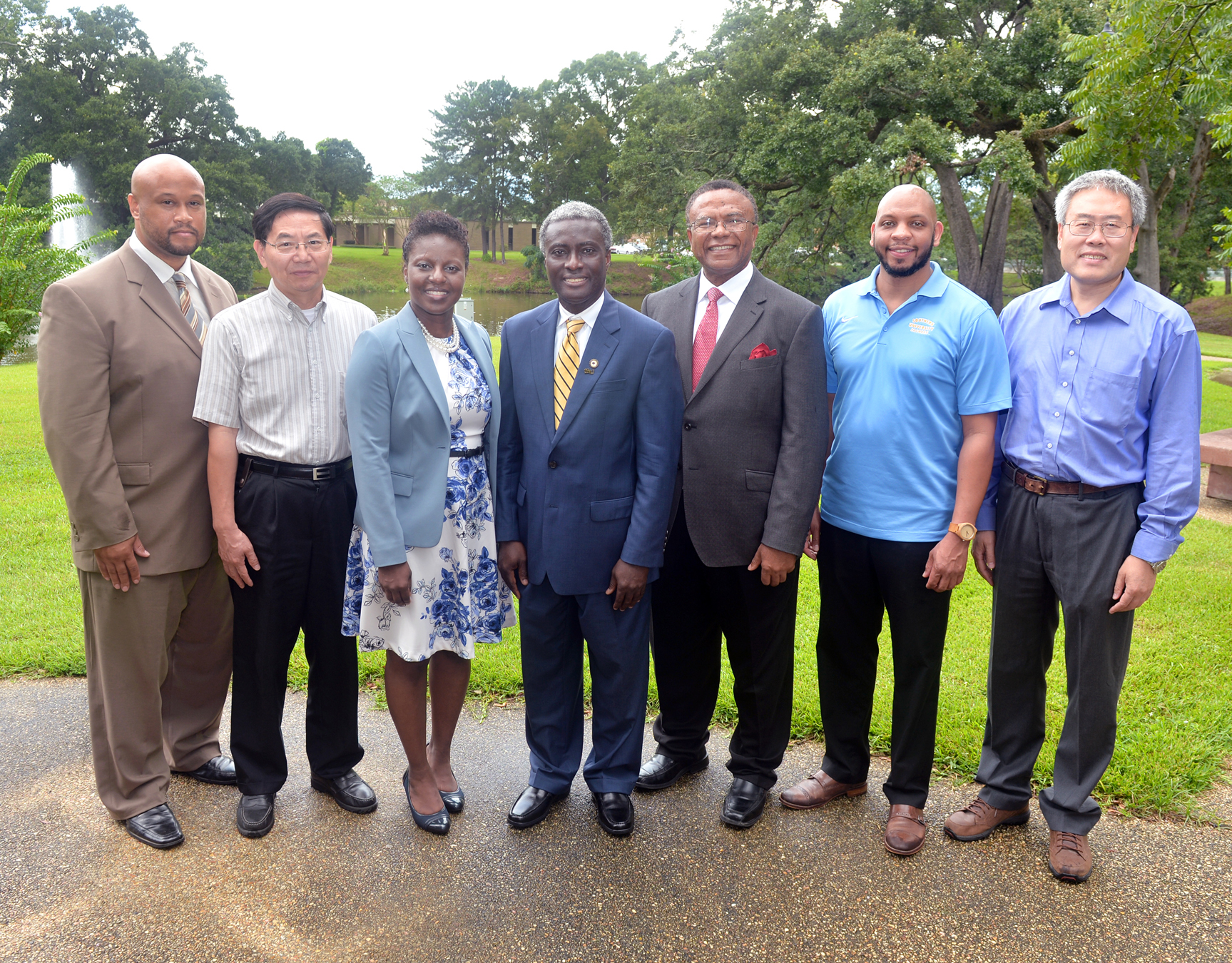 Southern University's Center for Next Generation Multifunctional Composites was recently awarded a $3 million grant from the National Science Foundation (NSF) for the next phase of its project "CREST Center for Next Generation Multifunctional Composites (NextGen Composites Phase II).
On July 24, 2017, Patrick F. Mensah, principal investigator and professor in mechanical engineering, received notification that Southern was one of seven institutions to be awarded the grant. The grant application was a two-year process and a collaborative effort of seven SU professors. This award starts September 1, 2017 and ends August 31, 2022.
The Next Generation Multifunctional Composites research involves a mix of mechanical engineering professors and chemistry and physics professors. Mechanical engineering professors include Mensah, Fareed Dawan, and co-principal investigators, Guoqiang Li and Samuel I. Ibekwe. Science professors include Scott Wicker, and co-principal investigators, Rachel E. Vincent-Finley and Guang-Lin Zhao.
"I am thankful for being given this opportunity to lead this program and for the collaboration, because it is not just me, it's the professors that made it possible with countless hours working on this," said Mensah. He says their hard work paid off and now the real work begins.
Mensah and his team received the first phase of the grant back in 2009 which was a $5 million grant that enabled Southern to establish the Center for NextGen Composites. During the five years of the grant Mensah said more than 200 students were involved in the research and project. Students were trained, and they helped develop the structure of the program and materials they are currently working with today.
"I feel this is going to be a beacon for attracting students because of the exciting nature of the research we are engaged in. Like dealing with new generation material being used in the aerospace industry, automotive industry, the Navy, and in the power industry. We want to be at the forefront and develop new novel materials that will help us as a society," said Mensah.
In a nutshell, the NextGen project focuses on developing the proper ink for 3D printing machines that create composites for self-healing structure application materials that can repair itself when cracked. This kind of material will be used in aerospace, automotive industry, the Navy, and in the energy industry to help lessen the result of catastrophic accidents. Mensah said you can think of it like a cut. "When we cut ourselves, our wounds heal themselves overtime." This is the same thing they are creating within this project.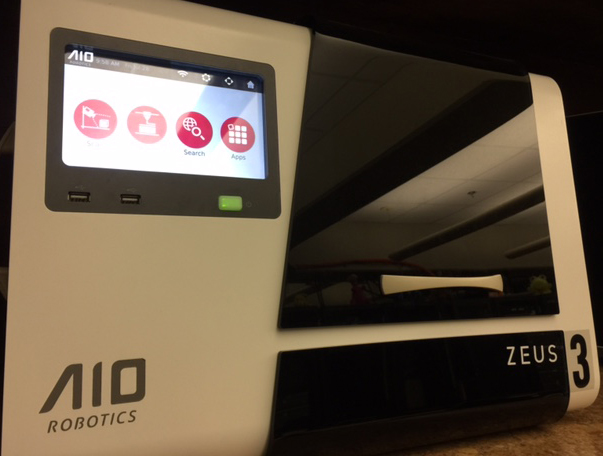 3-D Printer used within the College of Engineering.
Mensah recalls the Space Shuttle Columbia that disintegrated upon reentering Earth's atmosphere in 2003. This accident was caused by an object that broke off and struck the left wing of the orbiter. The crew could not see the seriousness of the damage because it was small and was not really affected until the shuttle was reentering and the damage allowed hot atmospheric gases to penetrate and destroy the internal wing.
With the research and work Southern's College of Science and Engineering is working on with NextGen, they hope to help prevent another accident like this. If Space Shuttle Columbia had material like what NextGen is trying to create, the small wing that was struck may have healed itself by the time the shuttle made its way back to Earth possibly avoiding the explosion explained Mensah.
The national grant competition started out with over 30 or so proposals and narrowed down to 20 that were invited and finally given to seven institution, said Mensah. "We are certainly honored to be given the second opportunity to lead this activity here at Southern University."
"It has boosted our department. Mechanical engineering is one of the strongest here in the College of Sciences and Engineering. Our enrollment is going up and we hope to keep increasing our enrollment. This is not only impacting our engineering program but we have professors and students from physics," said Mensah. "It will impact students in STEM in general. This helps us to build a stronger STEM program and leads us as the forefront of graduating more STEM students due to the workforce."
Southern will continue development of its Next Generation Multifunctional Composites Center in collaboration with LSU, Baton Rouge Community College, and industrial partners. In this phase, there will be about 20 students involved in the project that now consist of not only research, but community outreach with K-12 students throughout Louisiana.
SU students as part of the program will receive stipends, research assistantships, and the opportunity to attend national conferences and present the result of their work like the one required every spring in Washington DC for the Emerging Research national conference.
"We hope to send a contingent of our students working on our research to participate and showcase what they are working out here. Also, to bring the light on our institution and help us as we try to build an institution and bring more students," said Mensah.
The Center of Research Excellence in Science and Technology (CREST) program supports the enhancement of research capabilities of minority-serving institutions through the establishment of centers that effectively integrate education and research.