Southern University and Mentorship Academy form an abiding relationship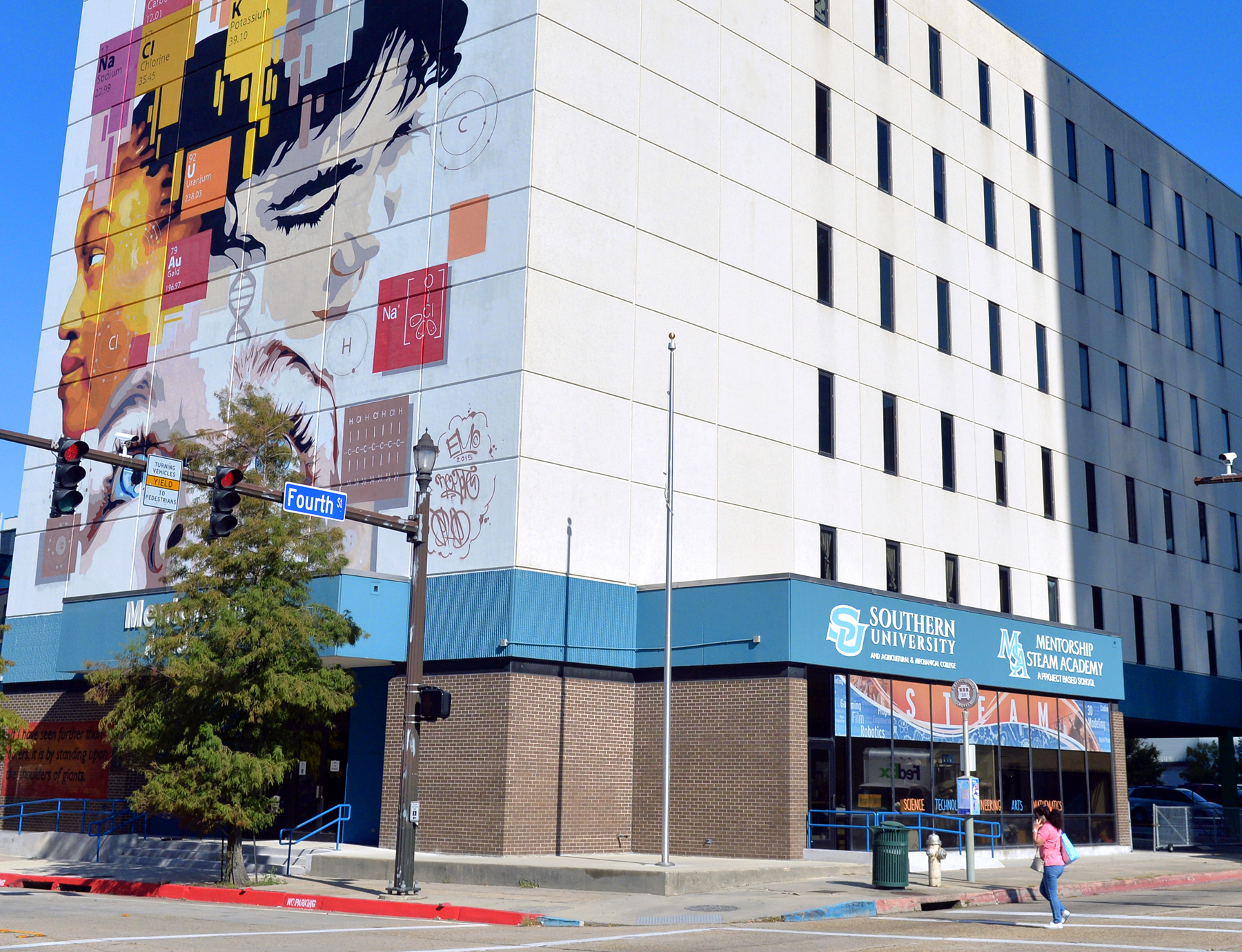 Southern University is expanding its footprint to downtown Baton Rouge through a partnership with Mentorship Academy. Entering into its second year, the partners signed a three-year agreement to share space at the Mentorship Academy which is located in a six-story downtown building and in an adjacent annex where additional student services are offered.
"The Mentorship Academy has had a valuable partnership with the Law Center by allowing us to host classes downtown at its facility," explains John Pierre, chancellor of the Southern University Law Center. "This partnership has allowed the Law Center to expand access and opportunity to the working professionals that are part of our student body."
"With the Southern University Law Center and the Southern University School of Education now offering classes at the downtown building, Southern is now able to offer a convenient location for its students to attend classes in the heart of the city's business community, only blocks away from the Louisiana State Capitol, governmental agencies, as well as federal, state and city courthouses," says Preston Castille, president of the Southern University Alumni Federation
Because high school classes end mid-afternoon, Southern has access to both buildings to teach evening courses which includes the law school and many graduate degree programs. This affords working professionals the access to a part-time legal education without putting their careers on pause.
"The law center was the first academic program to offer courses at the downtown location," says Castille. "The downtown course offerings have afforded SULC students the opportunity to work with and learn from judges and practitioners at local law firms and courthouses. Our students are being exposed to the actual practice of law, which will give them a competitive advantage in the job market and make them better lawyers."
Through this agreement, the two schools have agreed to expand their dual enrollment programs and develop other collaborative academic programs that would mutually benefit their separate missions.