John Singleton set to speak at SU's Lyceum Speaker Series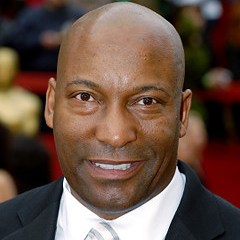 Movie director and producer John Singleton, who rocketed to national attention with his first movie "Boyz n the Hood," will speak at Southern University at 4 p.m. Sunday, March 3, in the Cotillion Ballroom of the Smith-Brown Memorial Union.
Singleton's presentation is part of Southern's Office of Student Programs' Lyceum Speaker Series.
The Los Angeles native was nominated for an Academy Award for Best Director in 1991 for "Boyz n the Hood," making him the first African-American and the youngest person to be nominated for the award. The film also garnered a nomination for Best Original Screenplay. He followed the win with "Poetic Justice" in 1993 and "Higher Learning" in 1995.
Other notable films of Singleton include: "Poetic Justice," "Shaft," "Baby Boy," "Higher Learning," and his mainstream transition films with the blockbuster hits "2 Fast 2 Furious" and "Four Brothers."
Singleton attended the University of Southern California's School of Cinematic Arts where he won three writing awards from the university and received a contract with Creative Artists Agency during his sophomore year.