SU student, faculty, alumni group touring Europe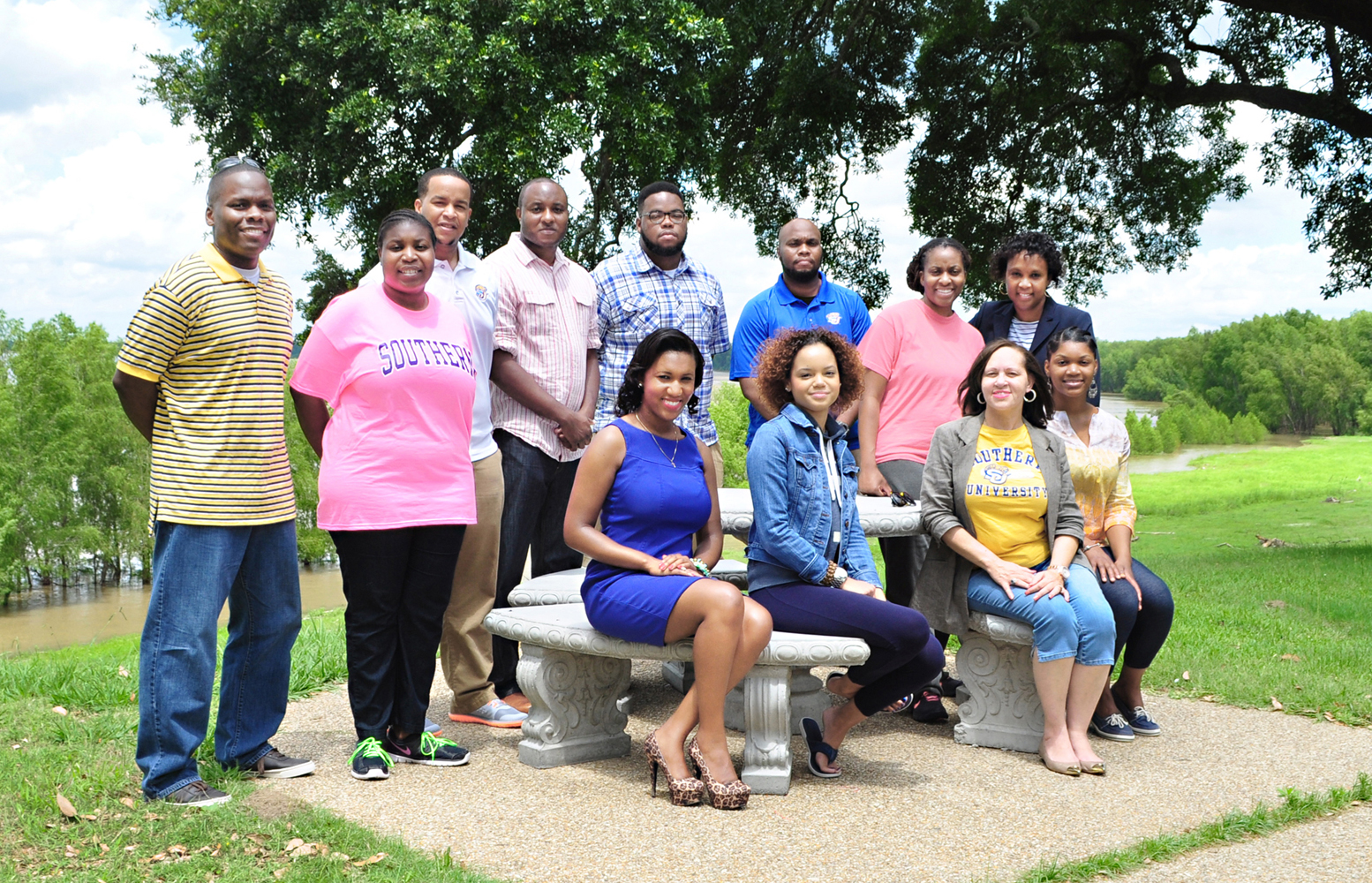 Jason Matthews' first foray into a foreign country was in 2003 when he had to withdraw as a student from Southern University to be deployed to Iraq where he was part of the U.S. military's Operation Iraqi Freedom.
This time he is part of a 14-person group of Southern University students, faculty and alumni on a 9-day study abroad program. For Matthews and others, the trip to is a dream come true.
The tour is designed to be a learning experience for students and faculty, said leader Dr. Shenika Jones, associate professor of criminal justice.
"I hope this inaugural trip generates interest within the SU community so that more of us begin to see the value in international experiences," Jones said. "After all, that is a key part of Southern's mission."
"As an instructor, I believe that most learning takes place outside of the classroom. I try to create a value-free space for my students, one in which they can experience world learning without boundaries," Jones said. "International experiences provide an unchartered platform for growth where I become a facilitator as opposed to a professor."
The trip is a combination of efforts by the Dr. Carlos Thomas, head of the Division of Information Technology Office and the Department of criminal justice. They used Education First College Study Tours to facilitate the trip, which includes stops in London, Paris and Amsterdam.
Alberta Robertson, an academic advisor to freshmen students, said the trip will provide her with clearer outlook on cultures that she can share with her students.
"For the students who go on this trip, it will be a major addition to their resumes," said Robertson who once worked in a company's human resources office. "International study and travel like this is makes a big statement when businesses are looking at résumés."
Gabrielle Lewis, a criminal justice major, said she expects to "gain a new perspective of the world and have the opportunity to embrace other cultures. I want to have a new frame of reference and understanding of the world from a rewarding cultural exposure."
The senior from Winnsboro, La., said just coming to Southern was "a big step for someone from a small town of 1,500 people," adding that the trip abroad "will be life changing."
"College is about learning and growing," she said, "and at Southern University I have indeed done both. My university has done more than enough to prepare me for this trip."
Thomas, who played a pivotal role in setting up the trip at a reduced cost with Education First College Study Tours, said he saw the opportunity for traveling "as something Southern can continue to do for its students," adding that he traveled overseas while in high school and "it changed my view of the world and what I wanted to do with my life."
This trip was a year in the planning and execution, with Dr. Jones also assuming a leadership role, Thomas said.
Southern alum Shekeitra Lockhart-Matthews said while she has done extensive travel abroad, she viewed the three stops on this trip as "surreal."
Lockhart-Matthews, the wife of Jason Matthews, said the stop at Oxford University and world-renowned science museums will help her "learn the culture and educational practices of exemplary institutions of higher learning."
Jones said the students will also gain a better knowledge of African culture. "Many are unaware of the African influence on the European continent but this experience is especially geared towards highlighting that influence and illustrating the African impact on culture, fashion, architecture and music."
Additionally, she said, "our participants will be afforded the opportunity to interact with travelers from California and Texas, as we will be joined by groups from Las Positas College (California) and Sam Houston State University.  
This will be the first of several such trips.  Jones said planning is underway for 10-day excursion to Italy, Greece and the Hellenic Islands in 2015.
Follow the group throughout their journey on Twitter at SUTravelsAboard and on Facebook at Southern University Travels Abroad. More info for next year's trips can be found on the pages as well.