Southern University to offer free speech, language, hearing screenings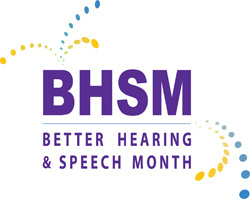 BATON ROUGE, La. - In recognition of "May Is Better Hearing & Speech Month," the Speech, Language and Hearing Clinic at Southern University will provide free speech, language and hearing screenings for children and adults in Baton Rouge and the surrounding areas on Wednesday, May 6.
The screenings for children will be held Wednesday May 6, from 1:30 p.m. to 4:30 p.m. in SU's Speech, Language and Hearing Clinic, 117 Blanks Hall. Adult screens will be held from 11 a.m. to 1 p.m., in the Audiology Suite, room 103 Blanks Hall.
Certified speech-language pathologists and students enrolled in the Speech-Language Pathology program will evaluate children for concerns, including: speech sound disorders (difficulty pronouncing sounds); language disorders (difficulty understanding what they hear or expressing themselves with words); stuttering (fluency disorders - interruption of the flow of speech that may include hesitations, repetitions, or prolongations of sounds or words); and voice disorders (quality of voice that may include hoarseness, nasality, or volume that is too loud or too soft).
Studies have shown that children who receive services prior to age 3 have better outcomes than those receiving services after age 5.
Communication disorders can affect academic and social success. Many disorders are reversible or preventable with early treatment.
To register or for more information, contact Leigh Anne Baker, Director of SU's Speech, Language and Hearing Clinic, at 225-771-2564 or email at leigh_baker@subr.edu to register.