Meet Southern University's New Dancing Dolls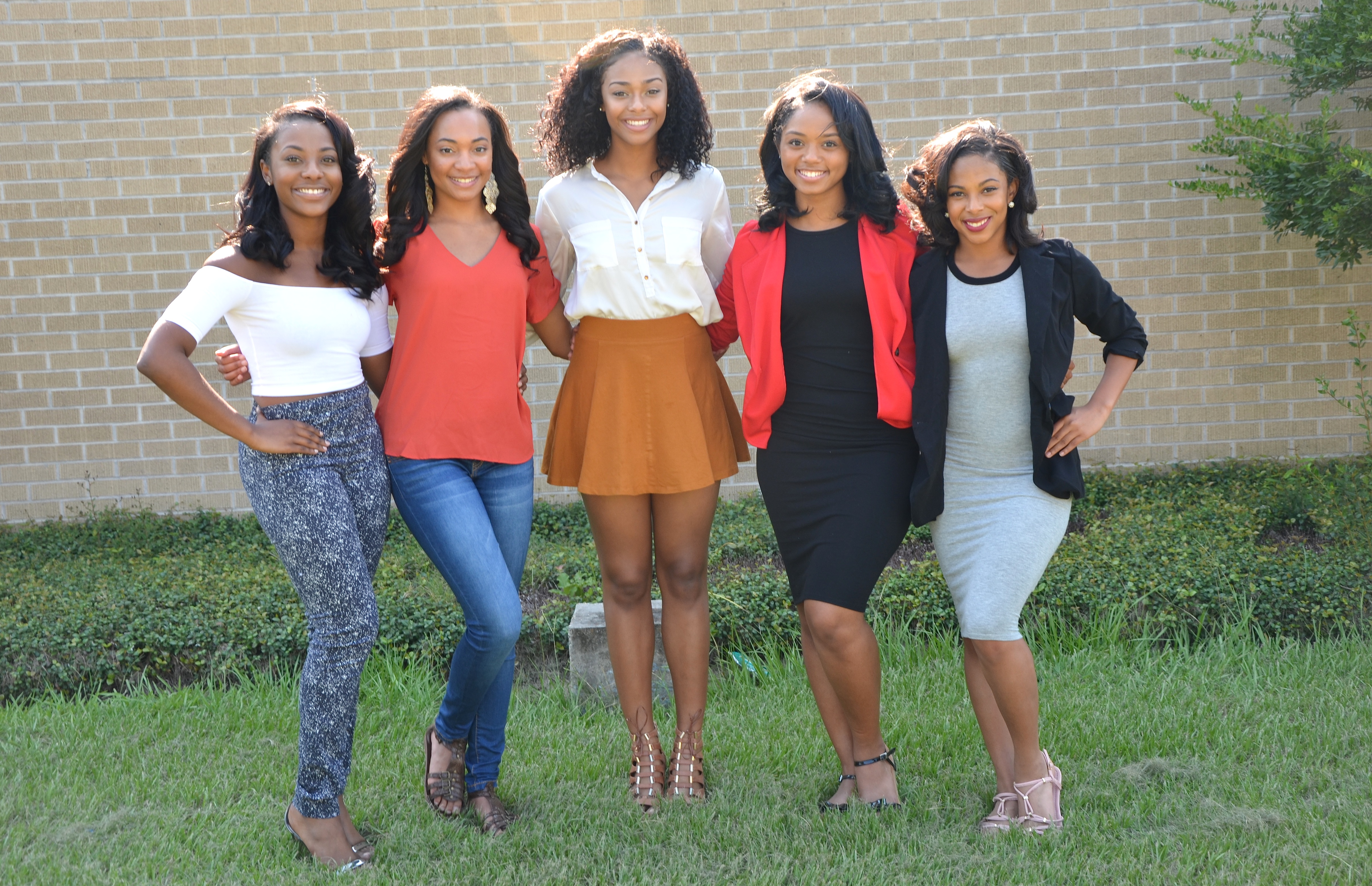 Baton Rouge, LA - Out of dozens of contestants, five passionate girls were selected to join Southern University's nationally acclaimed Dancing Dolls for the 2015-2016 academic year.
Melody Byrd, Jacqueline York, Tailyn Smith, Jordan Ezell, and Alyx Harris were chosen to join the Dolls as they prepare to dance to the sounds of the distinguished "Human Jukebox" this football season.
"I am most excited about dancing with the girls," said Byrd, a sophomore-nursing student. "I am a transfer student from Chicago, and is looking forward to the field shows and adapting to this style of dance."
To try out, students had to perform tap, jazz, modern dance, ballet, and have a 2.0 grade point average.
One candidate, in particular, did not let the requirements sway her. Instead, it was her chance to live out her dream.
"I tried out for the Dancing Dolls because ever since I was younger, my family and I always came to tailgate at Southern, and every game's fifth quarter (when the two bands battle) I was there watching the Dolls and the Human Jukebox," said Harris, a freshman agricultural and economics student. "I always wanted to know what it would be like and feel like to be a Doll. I'm very happy that I made it because the experience is very exciting."
At auditions, candidates had to showcase technique, dance and interview with SU's Director of Bands, Nathan Haymer, and the Dancing Doll's Sponsor-Director, D' Tara Frank.
"When the Dancing Doll candidates make it to the interview round, it means they have what it takes to be a Doll technique wise," Haymer said. "The interview round is designed to test their temperament and character. We look for the same qualities that employers look for when seriously interviewing candidates for a high profile position."
The Dolls will travel with the Human Jukebox to all football games.
"I am very excited about the season," said York, a sophomore-nursing student. "I'm looking forward to traveling, performing as one during field shows and football games, and just being a Doll."
Along with the excitement to travel and perform, the new Dolls are eager to dance with the girls they have always admired.
"It's just a great experience to dance with the older girls, said Ezell, a freshman-nursing student. "Me and the other new girls have always looked up to them as dancers, so it's really great to learn from them."
The hospitality and kindness shown from the current Dolls, embraced the newest members of the team and made them feel apart of a sisterhood.
"The dancing dolls have welcomed us a lot," said Smith, a freshman-nursing student. "We always have talks. We talk about our feelings and how we feel about practices. They make us feel loved and very welcomed."
The Dancing Dolls will dance to the beat of the Human Jukebox, September 5th, at SU's football game against Louisiana Tech in Ruston.
###