SMED Enrollment Grows with PIF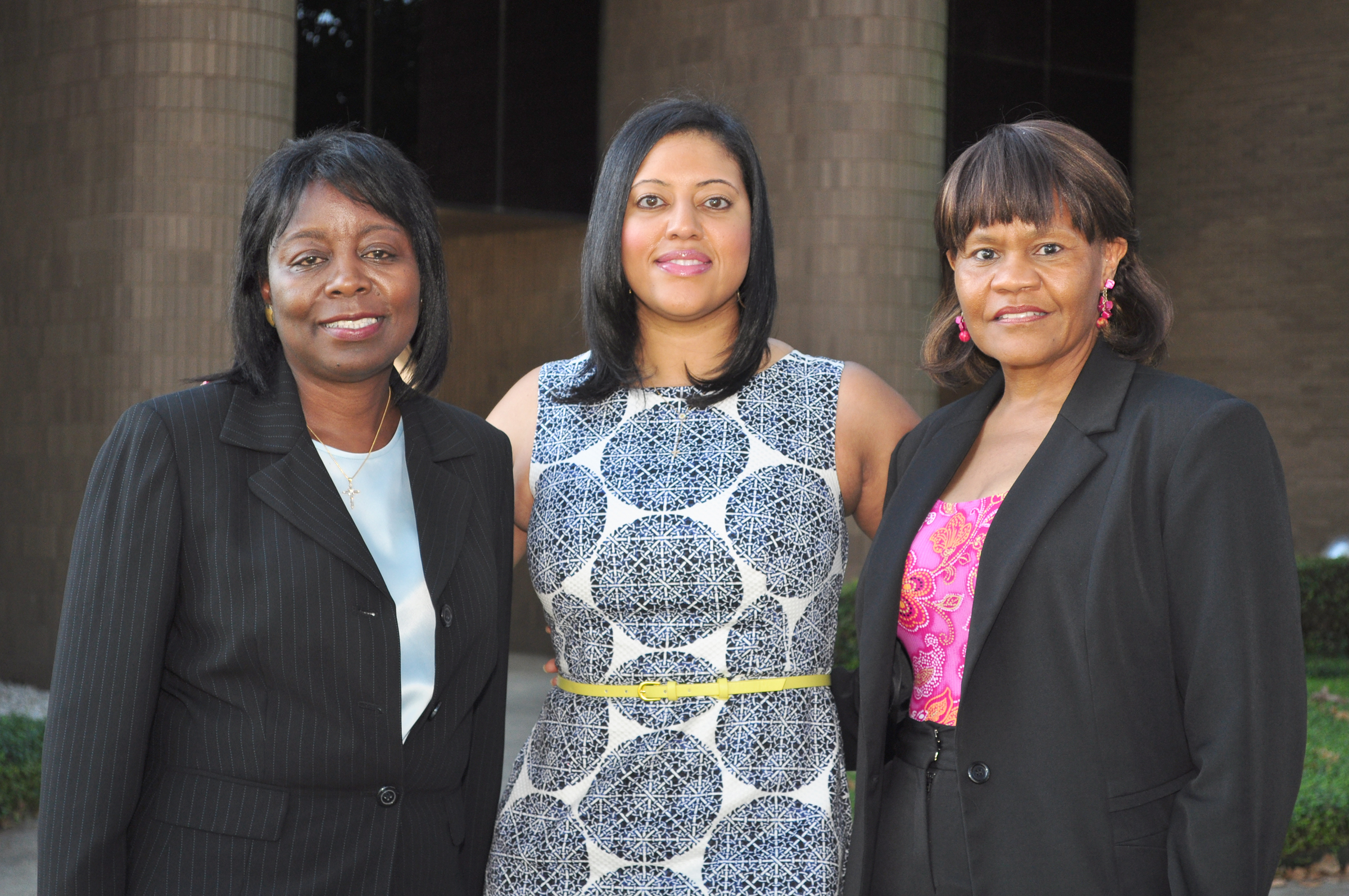 Southern University Science and Mathematics Education (SMED) doctoral program would like to challenge programs across the campus to take the PIF challenge.  In Spring 2015, the SMED program kicked of what is now known as "Pay It Forward (PIF)" for STEM teachers.  Two of its inaugural members, Fall 2015 doctoral candidates Edna Buchanan and Ni'Shawn Stovall were very instrumental in the first year success of the movement.  Professor Albertha Lawson jokingly said to a couple of potential 2015 doctoral candidates, "You guys cannot graduate.  We won't have anybody left to teach. You have to help us recruit and mentor new students."    Simply put, these students took that statement very serious.  As the saying goes, be careful what you ask for because you just might get it.  Before this professor could say anything else, The PIF Movement was born.  Ms. Buchannan and Ms. Stovall had put in motion plans to host a SMED recruiting event at the home of the professor shortly after the May 2015 graduation commencement.  To the professor's surprise, it did not end with the recruitment event.  Members of the PIF movement not only recruited students but personally guided SMED 2015 cohort students through the application process; registration process and PIF members continue to help new recruits with adjustment to life as a doctoral student.   The PIF Movement includes a group of faculty, staff, SMED alumni and current student volunteers dedicated to STEM education and the success of students interested in STEM careers. 
SMED faculty and staff welcomed 21 new doctoral students into its Fall 2015 program at its departmental orientation on August 24, 2015.
Cohort Group

Applied

Accepted

Enrolled

Fall 2014

6

6

6

Fall 2015

23

21

21

% Increase from Fall 2014

 

283%

 

250%

 

250%
Data Source:  SMED Department Database as of August 24, 2015
Much credit is given to the faculty, staff and an awesome group of SMED students and alumni dedicated to paying it forward through recruitment and mentoring for the increase in new SMED student enrollment.  SMED encourages programs across the campus to take the PIF movement challenge and watch Southern University and A&M College grow to its full potential.
For information about the current SMED PIF Movement, please contact the following persons.
Dr. Albertha H. Lawson, PIF Movement Founder
Edna Buchannan, PIF Movement Inaugural Member           
Ni'Shawn Stovall, PIF Movement Inaugural Member