Florida native named chief student marshal for SU fall graduation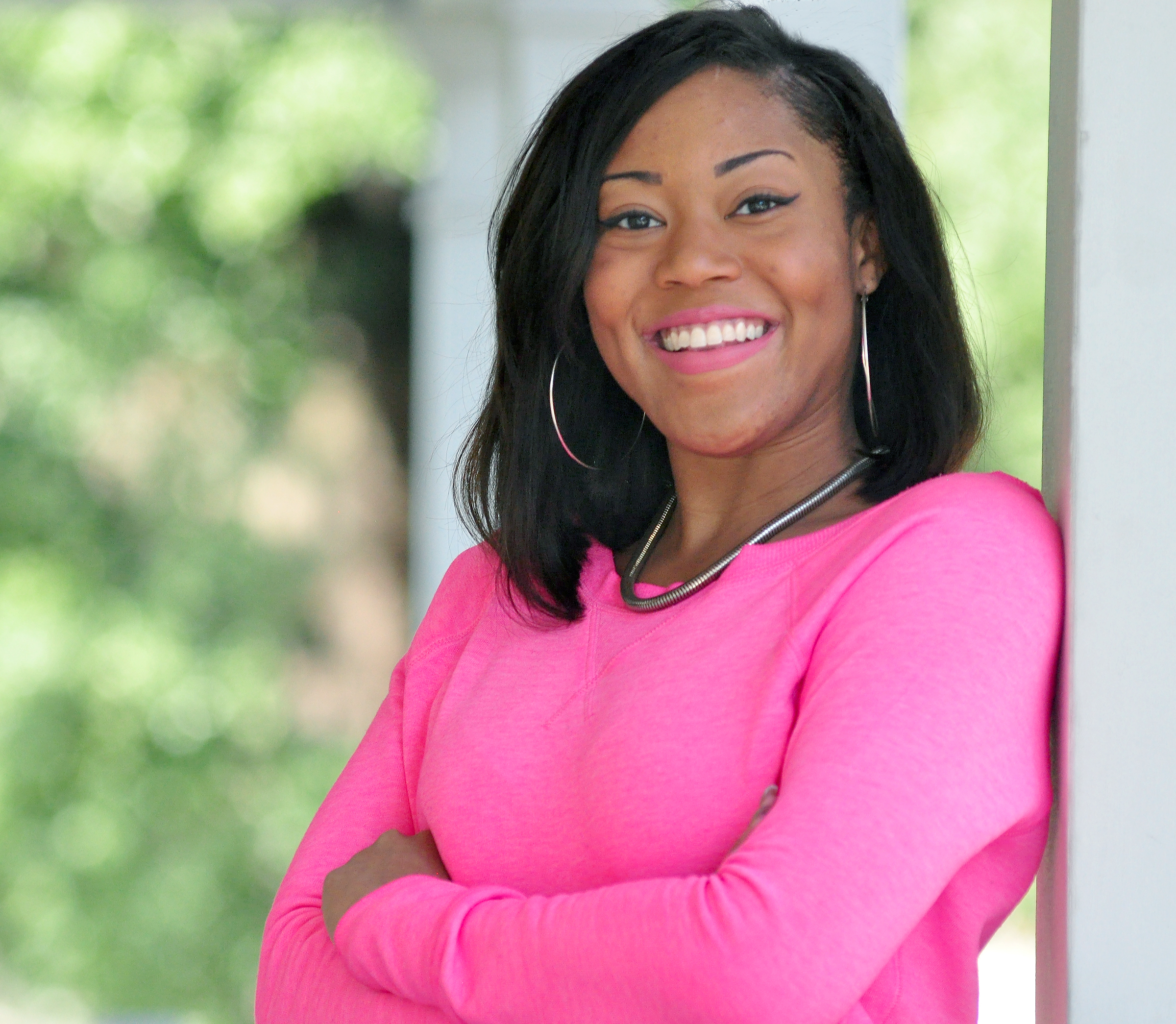 Top grad follows mother's legacy
Baton Rouge, La - Florida native, Imani Martina Williams, will lead the 2015 fall graduating class of Southern University Baton Rouge (SUBR) next week as chief student marshal.
Before attending college, Williams, a mass communications senior at SUBR, didn't anticipate graduating early or graduating with the highest grade point average (GPA) in the University.
"It's a great feeling. I wasn't expecting it. It was actually a big surprise for me when I found out," said Williams. "It's also very overwhelming. I'm very nervous, but excited. It's a great accomplishment. I know it is something that will always be with me through my future endeavors in life."
Williams has a 3.806 GPA, the highest GPA of 498 students who also will receive their diplomas at commencement next Friday.
"It's great to see my hard work pay off," said Williams. "I'm honored to have this title and opportunity and hope I made my family and university proud."
Born and raised in West Palm Beach, Fla., Williams' high school experience was different from college.
"I went to a high school that was about 3000 students," said Williams. "Whereas, at Southern, classes were smaller and we had a closer relationship with our professors. We could contact them easier than I could in high school."
Williams went to Park Vista Community High School in Lake Worth, Fla. and graduated in the top 25 percent of her class in 2012.
After high school, Williams decided to attend SUBR to follow in the footsteps of her mother, who is a 1985 alumna of SU.
"I am overjoyed by my daughter's success at Southern," said Gilda Morgan-Williams. "As a little girl, I always wished for her to be a Southernite, and she has done that in a big way. I was the marshall for my undergraduate and graduate degrees. It is awesome to see my only child make such a great accomplishment. She not only walked in my footsteps but also exceeded my footsteps and expectations. It is surreal. I am so blessed to be her mom."
During Williams collegiate experience at Southern, she was a student ambassador and a member of the National Honor Society of Leadership and Success.
Although faced with challenges during her collegiate experience, such as adjusting to a work-life balance, Williams learned how to overcome adversity to excel in college.
"Everyone goes through challenges in college, but keeping a positive attitude, keeping the faith, and keeping your eyes on the prize helps," said Williams.
Williams is thankful for her experience at SU and was proud to share what she has learned.
"Southern has taught me a lot. Being away from family, it has taught me that you have to fight for what you want," said Williams. "You have to go get it. You can't depend on anyone else to help you with your problems or help you get a good grade. You have to be consistent, persistent and outgoing. Southern has also taught me the importance of networking. It's not always about what you know but it's about whom you know to make it in life."
After graduation, Williams plans on relaxing in the Sunshine state, working, and applying for SU Law Center (SULC) for Fall 2016.
"When I was 10 years old, I always said I wanted to go to law school," said Williams. "As I went through college, my freshman and sophomore year, I got scared and cold feet so I made other plans so I wouldn't have to go to law school. But now, I'm graduating and taking the LSAT (Law School Admissions Test) prep course at SULC to finally make my dream a reality."
SU fall 2015 commencement will take place Dec. 11, 2015 at 10:30 a.m. in F.G. Clark Activity Center.
###