SU summer programs provide enrichment and pathway to higher education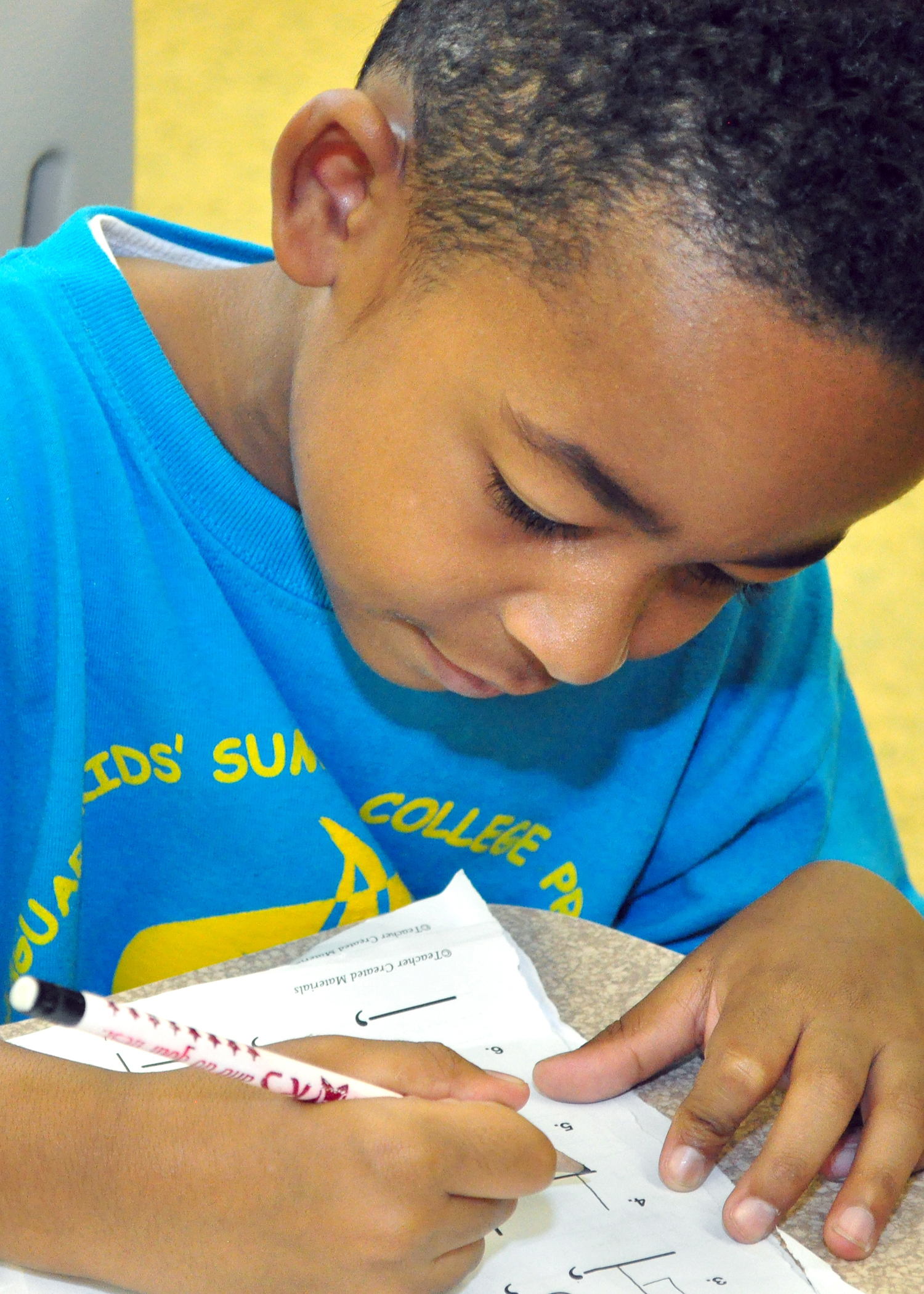 When you think Southern University you naturally think higher education, or athletics or, the marching band. What most tend to overlook are the young minds that this institution actually influences and shapes long before high school, let alone college.
This summer, like many summers before, SU hosted an assortment of summer enrichment programs geared towards reinforcing academic materials from the previous school year and introducing youth to new topics for the upcoming school year. These enrichment programs, however, provide more than lesson reviews; they inspire creativity, nurture growth, provoke self-discovery, and they foster loyalty and commitment.
While most summer camps focus on simply keeping campers busy with activities, SU's Summer 2016 Programs like the Summer Transportation and Energy Institute (STEI) and Jaguar Kids were designed to build academic skills while school is out by revisiting subjects such as math, science, writing, and history, as well as enhancing their critical thinking and communication skills, all while providing an "exciting alternative to summer fun."
In a matter of two weeks, a group of 14 and 15 year olds in the STEI learned to assemble robots and test their products out in a pool of water. Their machines were replicas of environmental robots created to collect pollution (oil) in bodies of water.
It was amazing to see how well each group worked together, each doing their part to make sure their creation was efficient, not to mention the fact that they were building functioning robots. Many of the participants were enthused about the program and what was available to them there. Jurielle Myles is a 15 –year-old, second-year participant who has hopes of one day becoming an engineer. She decided to return because she enjoyed her experience and found the knowledge obtained to be useful.
"Last year I took Geometry and we were working on trig and were talking about Sin, Cos and Tan. We were talking about those topics last year in the program and it helped me a lot [in school] because I already knew about it before," said Myles.
Myles also stated that she feels being a part of STEI helps her in being more productive with her time and focus, as opposed to being idle at home, watching TV or spending her time on social media.
Charlotte Peterson, SU alum and a graduate assistant pursuing her masters in engineering, is a former participant of STEI who volunteered with the program this summer. She reflected on her experiences, and gave credit to the program for cultivating her desire to become a professor of Engineering. Peterson believes it's necessary to teach kids the fundamentals of what being an engineer is about, noting that the students go on career-based fieldtrips to several companies to get an up close and personal look into different engineering job opportunities, which can help participants discover what type of engineer they'd like to become.
As far as the innovative aspect of SU's summer enrichment programs, Jaguar Kids is a program that serves as an outlet for creativity. The members range from ages five-12 and spend the first half of their day preparing their developing minds for the upcoming school year and the second half either enjoying physical activities such as swimming, football and basketball camps, or attending weekly fieldtrips.
Lori Hitchens, the program director, has been with Jaguar Kids since the program was established, 15 years ago. Although each camper may come from different areas, different backgrounds, even different schools, each child is provided the same resources and opportunities. Hitchens esteems her staff's efforts of going "over and beyond" to ensure that the students who are lacking in certain areas are given a chance to focus and build on trouble zones.
"We want to make sure everyone gets the same education. All of them are your [instructors] responsibility. That's my focus," states Hitchens.
The Jaguar Kids learned how to construct, memorize, and recite poems by memory under the instruction of Chelsea Campbell. Not only is Campbell an English instructor, she's also a former Jaguar Kid. Kids are honest critics for the most part, so for Campbell to return to give back to a program that has been a part of her childhood truly speaks volumes. From personal experience, she emphasizes how the camp is something the kids look forward to every summer, while recalling the progress it's made over the years like extending the hours from half a day to a full day, and giving the campers more of an option as to how their day will go and what courses they can take. Campbell credits Jaguar Kids for boosting her academic skills and pointing her in the direction of becoming an educator.
"Jaguar Kids helped me discover that I wanted to be a teacher. At first, I was thinking about going into Engineering or Architecture. That was the summer before I started working as an instructor and after I worked that summer I was like 'I want to teach!' So I changed my major and that's what I'm doing," said Campbell.
When asked what was the most rewarding part of her job, Miss Chelsea responded with "seeing them smile." Outside of children being under the supervision of their own parent(s) or guardian, it should be comforting to know that when they are away at camp, each member is cared for, respected and genuinely loved by the staff of their assigned programs. Many of the volunteers for summer programs are students of Southern University, whether through Service Learning or simply someone who has a desire to give back by devoting their time, like SU football player, Anthony Mosley and SU basketball player, Treylun Banks.
Focused eyes aren't required to see the joy in the happy camper's faces. It's apparent that Southern University is where they truly enjoy being; learning with friends, in a happy environment with a fun-loving staff who nurtures and supports their expanding minds and future possibilities.
The summer programs at SU influence commitment as shown through campers returning for another year, as well as former campers returning as staff.
Written by SU Office of Communications summer intern LaShonda Freeman, a final semester senior, in the SU Department of Mass Communications.