SU to hold Fall 2016 Commencement Ceremony, Dec. 16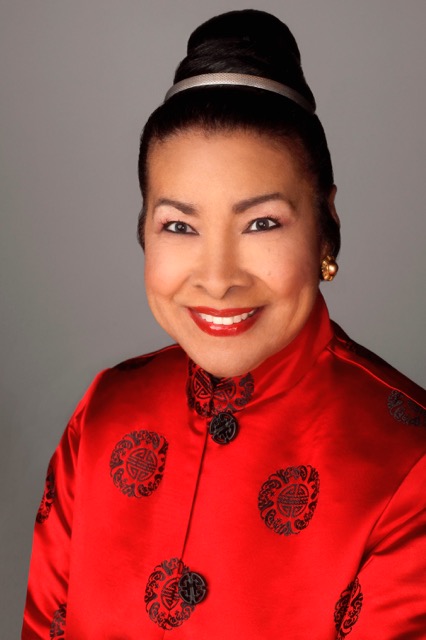 Xernona Clayton, a civil rights leader and pioneering broadcasting executive will be the guest speaker for the Southern University Baton Rouge Fall 2016 Commencement Exercises, Friday, December 16, 2016, at 10:30 a.m., in the F.G. Clark Activity Center.
Clayton is the founder, president, and CEO of the Trumpet Awards Foundation, Incorporated, and creator and executive producer of the Foundation's Trumpet Awards. The Trumpet Awards is a prestigious event highlighting African-American accomplishments and contributions. Initiated in 1993 by Turner Broadcasting, the Trumpet Awards has been televised annually and distributed internationally to more than 185 countries around the world.
Clayton began her television career in 1967 and became the south's first Black person to have her own television show. She was employed at Turner Broadcasting for nearly 30 years where she served as a corporate executive.
The Muskogee, Oklahoma native moved to Atlanta in 1965 where she accepted a position with the Southern Christian Leadership Conference and worked closely with the late Dr. Martin Luther King Jr. Clayton also traveled extensively with Mrs. Coretta Scott King on her nationwide tours.
Dedicated to promoting racial understanding, Clayton has been a leader in civic projects and civil rights activities for several years. In 1966, she coordinated the activities of Atlanta's black doctors in a project called Doctors' Committee for Implementation, which resulted in the desegregation of all hospital facilities in Atlanta. This project served as a model and a pilot for other states throughout the country and received national honor from the National Medical Association for its impact.
A recipient of numerous media awards, the fall SUBR commencement speaker has been widely honored for her contributions to humanity.
The University will award Clayton an honorary doctor of humane letters degree during the commencement ceremony.
Southern University System President-Chancellor Ray L. Belton will preside and confer degrees to the candidates along with SU System Executive Vice President for Academic Affairs and Provost M. Christopher Brown II, and University deans.
The SUBR Fall 2016 Class includes 330 undergraduate degree candidates and 99 candidates for graduate degrees. The class has 74 honor graduates (one magna cum laude, 10 cum laude, 63 honorable mention).
The SUBR fall graduating class represents 44 Louisiana parishes, 18 states and territories, and 11 countries. The oldest candidate is 63 and the youngest is 20. The class has 294 female and 135 male candidates.
Leading the 429 fall SUBR candidates for degrees will be top student Laura Syori, who is graduating magna cum laude, with a bachelor of science in engineering from the College of Sciences and Engineering.
Syori, a SU student-athlete, is a native of Gitega, Burundi, a small country in East Africa. An accomplished member of the women's tennis team, she will graduate with a 3.725 grade point average.
Coming from a French-speaking country, this fall's chief student marshal spoke little English when she arrived at SU, and she had to make a rapid transition. Because of her remarkable work ethic, the dedicated student finished her first year with a 4.0 grade point average. Just like any other college student-athlete, Syori had to balance her schoolwork and tennis. During her time at SU, she's had one goal: to be on the Dean's list, which was her parent's greatest wish. True to her ambition, Syori has been on the Dean's List 2013-2014, 2014-2015, and 2015-present.
Like in high school, the dedicated SU student-athlete excelled in her sport here as well. In 2015, Syori was chosen the Southwestern Athletic Conference (SWAC) most valuable player in the women's tennis category, was picked SWAC 2014-2015 All-Academic Team, 2014 and 2015 Intercollegiate Tennis Association Scholar-Athlete, NCAA All Academics 2015, and Diverse: Issues in Higher Education's Arthur Ashe Jr. Sports Scholar 2015 and 2016.
The University will post commencement announcements and updates at www.subr.edu