Pi Sigma Epsilon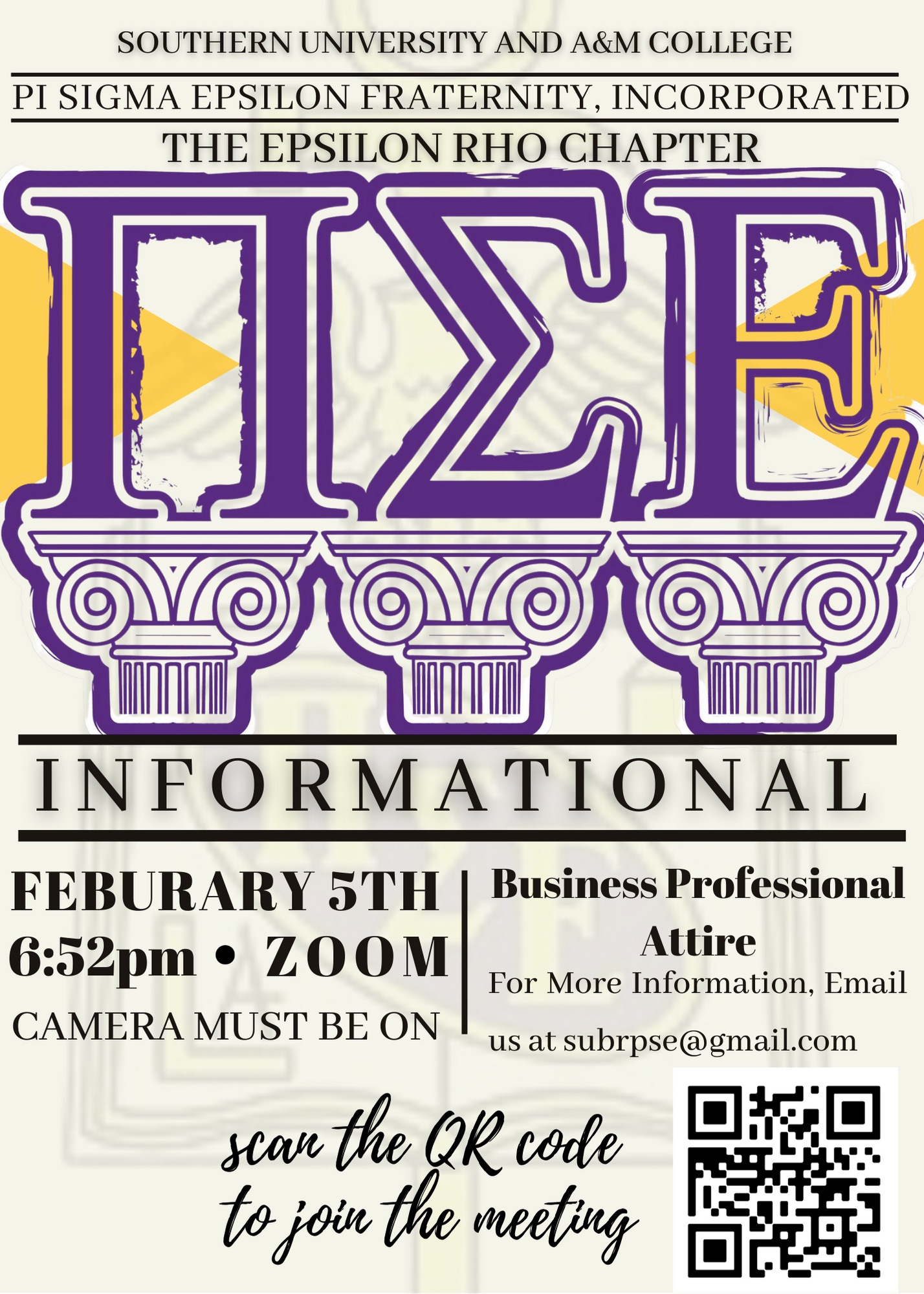 Pi Sigma Epsilon
WHY JOIN | MEMBER BENEFITS | MEMBERSHIP APPLICATION
Pi Sigma Epsilon is the PREMIER national co-ed, professional fraternal organization in Sales, Marketing, and Management. Whether you are a business or chemistry major, political science or art major, we want to help you gain the "business advantage" and skills to help you obtain the career of your dreams.
We are eager to welcome our newest class of brothers and sisters. We not only want to help our members grow into well-rounded professionals, but we want to foster lifelong relationships. Through different social events paired with professional development events, our chapter endeavors to exemplify the goals of the fraternity in each and every member through activities that will develop and enhance professionalism, leadership, confidence, and networking abilities. All of which help give our members- THE BUSINESS ADVANTAGE FOR LIFE!
No matter where you are in your collegiate career or what major you are pursuing, PSE E-Rho has something to benefit YOU!
What's Next?
---
CONTACT INFORMATION
E-mail: subrpse@gmail.com
Advisor: Toni_Jackson@subr.edu | 225-771-5883 | T. T. Allain Hall, Suite 234 (2nd Floor)
---
FAQs
How much of my time will Epsilon Rho require?
Generally, PSE and all related events requires approximately 4-7 hours per week. However, it is worth noting that you get out what you put into the organization.

What if I cannot make all or even one of the recruitment events and still wish to join?
If you cannot make a recruitment event and wish to join, you must contact us via email: subrpse@gmail.com or via our Advisor, to make interview arrangements. We are happy to accommodate interested students.

Will I be required to pay the joining fee right after the First Round Interviews?
No. There is a grace period of 1-2 weeks in which we allow prospective members to finalize their decision to join PSE.

Do I have to be a business major to be a member of PSE?
No, we are open to any major. PSE is designed to give all students practical marketing, sales, communication and business experience. Our chapter has members from multiple majors ranging from Finance to Nursing to Sociology.

When should I try and join PSE?
As soon as possible. Employers and current Epsilon Rho members view early involvement as a sign of initiative. Recruitment is held at the beginning of the Fall and Spring semesters. FRESHMEN ARE HIGHLY ENCOURAGED TO APPLY!

What types of leadership opportunities are available in PSE?
There are numerous opportunities and all members are encouraged to take on leadership roles. President, Vice President of Administration, Vice President of Marketing, Vice President of Finance, Vice President of Professional Development, Vice President of Public Relations, and Vice President of Human Resources. The number of projects that we do each semester enables many members to become project managers and directors in their careers. The skills, expertise, and knowledge you gain through leadership in PSE remain with you for life.

How will PSE help me get a job? | CORPORATE PARTNERS
PSE offers professional contacts, a strong alumni base, and practical hands-on experience. We are very much like a small business with the types of projects we take on with professional clients. These projects are designed to help students gain insight into what different career paths offer and entail. Employers recognize the contributions and work ethic of members of Pi Sigma Epsilon and are rewarded throughout their lives.