Regalia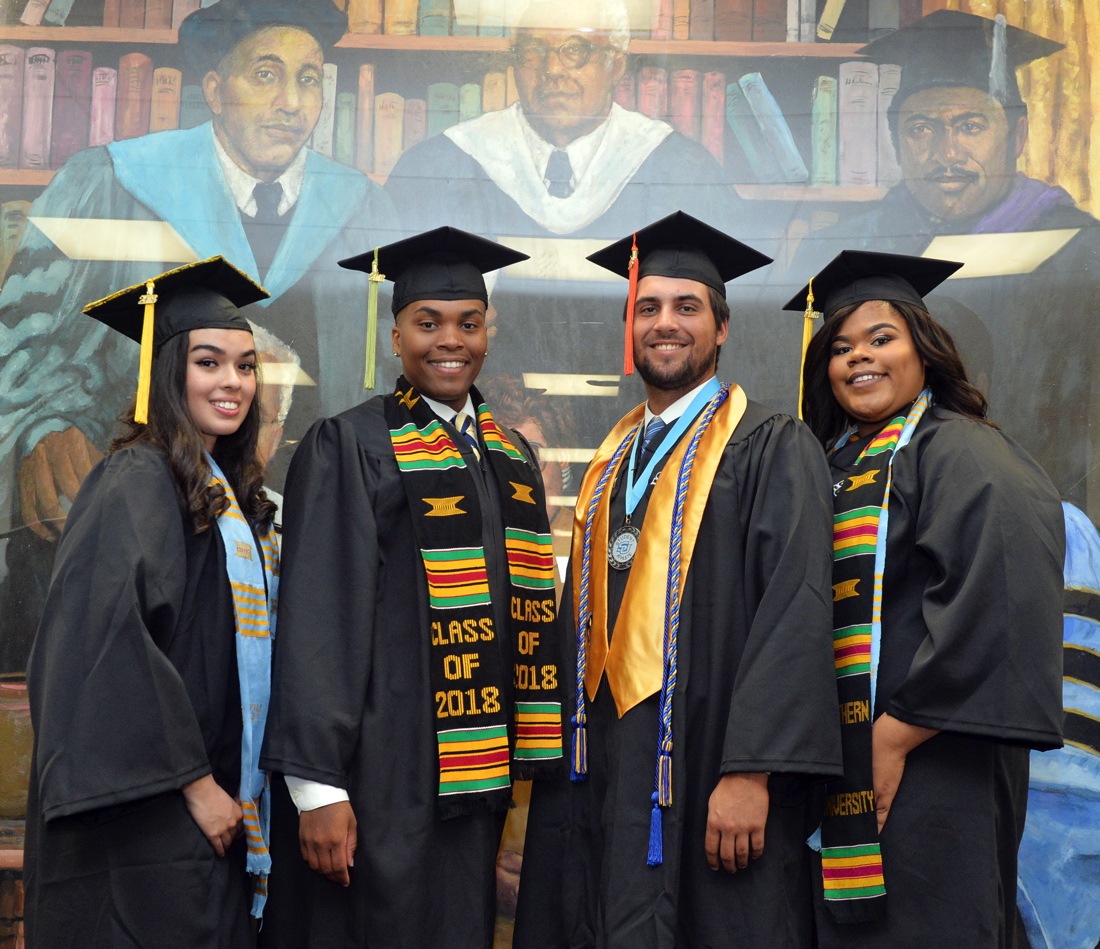 Attire
In order to participate in the Commencement Ceremonies, all graduates must wear the cap, gown, and hood prescribed by the University. Suitable attire includes:
Gentlemen
Dress shirt and tie (preferably white collars)
Dark Pants
Dark Dress Boots or Shoes
Ladies*
*If you wear heels, you will have to walk throughout the ceremony at your own risk.
Attire that is not suitable: jeans, tennis shoes, work boots, flip flops, shorts.
The appropriate cap for graduates is the familiar black "mortarboard." The mortarboard is worn straight on the head with the point of the cap in the center of the forehead. The tassel should hang to the left of the face for undergraduate and on the right for graduate students.
The appropriate cap for Doctoral candidates is the "T am," with the tassel on the right of the face. There can be no interruptions of the mortarboard underneath the top or the base of the cap.
Decoration of the mortarboard is acceptable with exceptions. 3-D objects, dangling ribbons, and any sizable accessories that distract others and yourself from the ceremony.
SPECIAL NOTE
All graduates are to adhere to the attire requirements for commencement. Graduates who are not in compliance with the proper attire, will not be allowed to participate in the commencement ceremony.