Spring 2023 Chief Student Marshal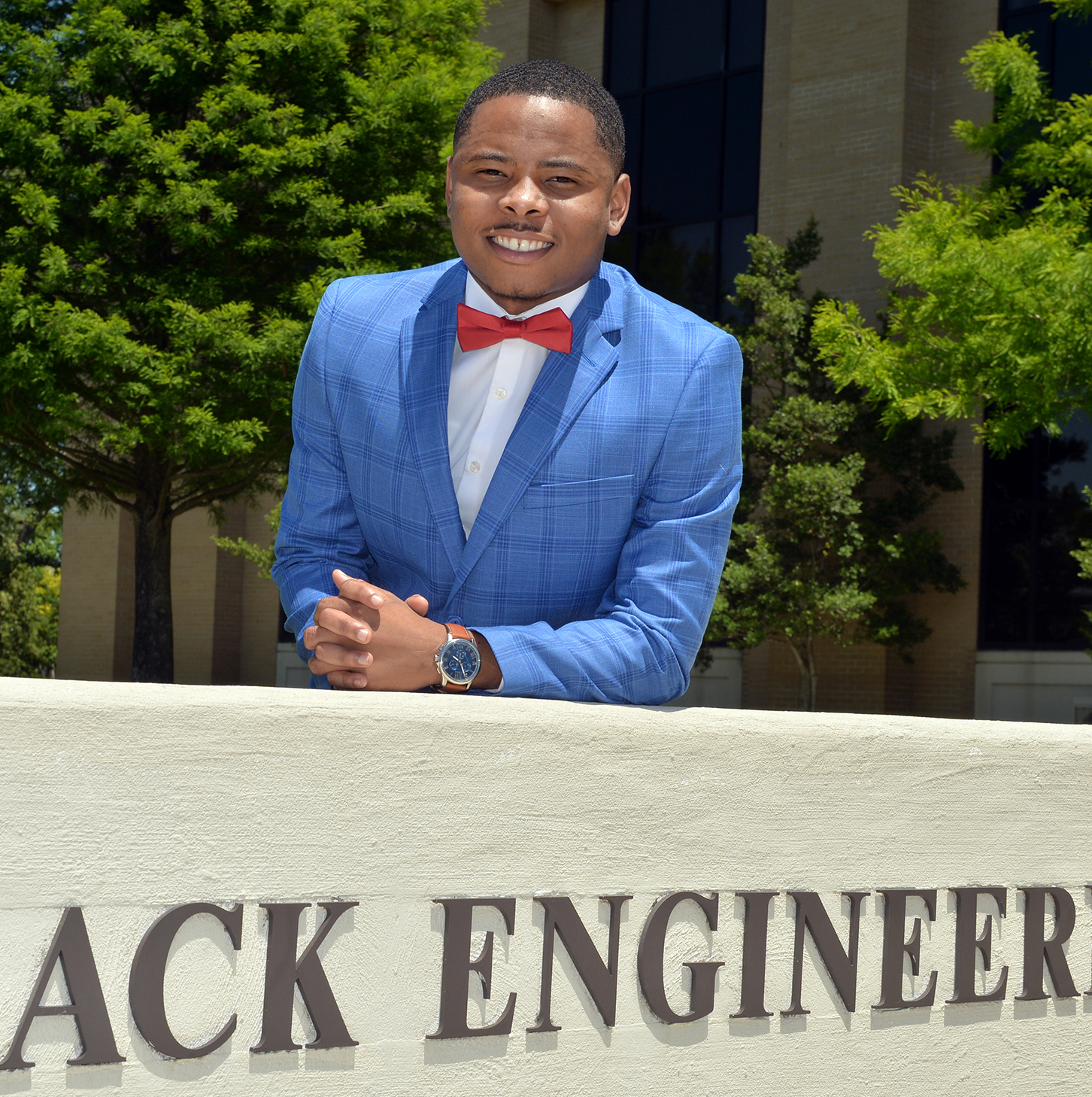 Chief student marshal Keenan Lamb finds world of opportunity near home
Keenan Lamb didn't have to go far when making his decision to come to Southern University. The Opelousas, Louisiana, native came to the Bluff as a freshman few years ago and now he will lead his fellow graduates as the chief student marshal during Southern's Spring 2023 Commencement on Friday, May 12. With a 3.9 GPA, he will receive a bachelor's degree in mechanical engineering.
"I am extremely humbled and blessed to serve as the chief student marshal at such an illustrious institution," Lamb said. "This accomplishment is a direct result of all the hard work and dedication that I have put towards my education from elementary school to now. Since I was the salutatorian at my high school, serving as the chief student marshal at Southern University shows that God had something bigger in store for me. I will enjoy this accomplishment with my family and friends, but the job is never done."
Lamb said chose to come to Southern because of his mother — who is an alumna — and the family-oriented environment that he believed would be essential to his matriculation. He was right. This environment provided many opportunities and honors, including being selected as a Top Jag Scholar, Dolores Margaret Richard Spikes Honors College scholar, Beta Kappa Chi Honors Society member, and National Institute of Science member.
While Lamb worked hard in the classroom, he said he also found time to have fun as a Jaguar.
"My most memorable experience was Bayou Classic 2022," Lamb said. "I enjoyed celebrating and partying with my friends, but the moment was bittersweet because it was my last time experiencing Bayou Classic as an undergraduate student. I was also able to represent my city on live television alongside my best friend, Taylor, on the Royal Court as we cheered our Jaguars to victory."
Lamb says his parents, Romona Lazard-Lamb and Kennan Lamb, family, and countless professors helped him along his journey.
"I would also like to thank the head of my department, professors, and advisers in my respective organizations for providing me with a quality education, providing me with guidance, and giving me the confidence to pursue my dreams," Lamb said.
After graduation, Lamb will begin a career with Lockheed Martin as an aeronautical engineer. He also plans to enroll in the Malveaux MBA program at Southern University and secure a high-level position at a Fortune 500 company.