Center for Next Generation Multifunctional Composites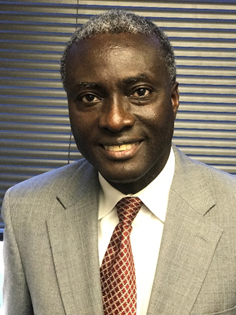 Welcome to the Southern University Center of Research Excellence in Science and Technology (CREST) Center for Next Generation Multifunctional Composites website. Southern University and A&M College in Baton Rouge (SU) established its Next Generation Composites CREST Center (NextGenC3) Phase I, which has been, extend into Phase II, catalyzed by a unifying theme of multiscale and multifunctional composites and related technology development. With support from the National Science Foundation CREST program, Southern University and A&M College in Baton Rouge in collaboration with Louisiana State University has been conducting fundamental research on the development of advanced fiber reinforced polymer composites with capabilities to address varying technological needs and challenges in materials application. The increased use of composites in applications, such as automotive, naval, aerospace, energy generation, and transportation vehicles, where light weight, damage tolerance, and multi-functionality are major factors, highlights the need for these advanced material.
Our Phase II CREST Center is catalyzed by a unifying theme of multiscale and multifunctional composites and related technology development. The transformational research and educational activities envisioned in NextGen Composites Phase II involves promoting advances in multifunctional smart composites and related technology development, nanocomposites, novel microstructures design, and multi-scale porous polymers composites, including materials synthesis and characterization, computational modeling and simulation, and additive manufacturing and applications.
In Phase I, we developed a biomimetic close-then-heal (CTH) scheme for healing wide-opened cracks in thermoset networks. However, it faced two challenges: (1) there is a need for external healing agent; and (2) the shape memory effect of either the shape memory matrix or embedded shape memory polymer fibers suffers from slower response to external trigger and gradual loss of memory. To address these limitations, one of the center's Phase II Subprojects focuses on "Artificial muscle reinforced thermoset polymer composite with dynamic covalent network for structural scale damage healing". Our ongoing research is to understand the working principle of intrinsic healable thermoset with dynamic covalent bond exchange (DCBE) chemistry, polymeric artificial muscles made of chemically cross-linked two-way shape memory polymer (2W-SMP), and the crack closing and healing performance of composite sandwich structures with artificial muscle-reinforced intrinsic healable thermoset network core. A new healable and recyclable thermoset network, which has mechanical properties similar to conventional thermoset epoxy, has been developed.
Another of the center's Subprojects "Synthesis, Characterization, and Modeling of Functionalized Carbon Nanomaterials for Multifunctional Composites", focuses on synthesis, characterization, and modeling of functionalized carbon nanomaterials and exploration of multifunctional polymer nanocomposites. Recently, our research group made a substantial breakthrough in identifying a new synthesis method for large scale syntheses of carbon nanotubes (CNTs) from natural cotton fibers. This new CNT energy efficient synthesis method is based on one-stage catalytic thermolysis of natural cotton fibers. This new synthesis method can be used for mass production of CNTs with a low production cost. A US patent for the new CNTs/CNPs synthesis method is pending.
The last Subproject in the Phase II center, which focuses on "Smart Multi-Scale Porous Polymer Nanocomposite for Structural Applications through Additive Manufacturing", is to create and advance knowledge and technology in multiscale porous polymer nanocomposite materials. The research objectives of this subproject are to understand mechanisms and working principles from the atomic, nano- to continuum-scales that control the performance of multiscale porous polymer nanocomposites. We will achieve these objectives through physics-based modeling and design, materials synthesis, testing and characterization, and additive manufacturing (3D printing). A new printable and high performance thermoset polymer network is being developed.
In conjunction with integrated collaborative research and educational activities, Phase II will provide students in STEM disciplines with excellent education and research opportunities. Educational activities will be undertaken to broaden participation to include K-14 students, in particular, Baton Rouge Community College (BRCC) students. Existing K-12 summer programs in the Colleges of Science and Engineering such as the Engineering Summer Institute, the Summer Transportation Institute, the Timbuktu Academic programs, and the Exxon-Bernard Harris Summer Bridge program will be leveraged. These participating students will be engaged in laboratories, and participate in the design of smart composite products that will utilize additive manufacturing to stimulate their interest in the STEM area. Women and URMs will be targeted for recruitment.
This website also highlights world class facilities available in the SU CREST center as well as ongoing research in all three thrust areas, center outcomes such as publications and engagement of underrepresented minorities in research and educational activities in order to elucidate broader impacts such as engagement of interested potential collaborators in the scientific community as well as industry. Outcomes of CREST center educational activities such as research experiences for undergraduate are also presented.