SU honors dean and distinguished physics professor receives major scholarship and mentoring grant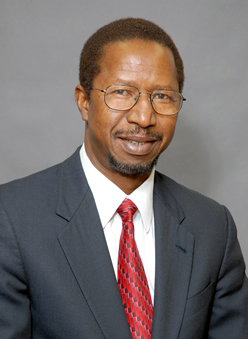 For the third year, Diola Bagayoko, dean of the Dolores Margaret Richard Spikes Honors College and distinguished professor of physics, has received a grant of more than $250,000 from the National Science Foundation (NSF), through the Louisiana Board of Regents. These funds are for the operation of the state- wide office of the Louis Stokes Louisiana Alliance for Minority Participation (LS-LAMP) at the lead institution, SUBR, and for scholarships and the mentoring of qualified SUBR minority students majoring in a science, technology, engineering, or mathematics (STEM) discipline.
In addition to the provision of financial support, LS-LAMP immerses the selected STEM majors in the Ten Strand Systemic Mentoring environment of the Timbuktu Academy. As per student retention research, these ten strands ensure the academic, social, and professional integration of the participant students, not just to ensure their academic success, but also their postgraduate growth in graduate school and in their careers. Participant students enhance their communication skills, conduct research, attend and present at conferences, while immersed in a professional culture. A majority of these students, upon graduation, successfully attend graduate school,
The above benefits accrue to LS-LAMP scholars on the campuses of the other partner institutions in Louisiana. This process is facilitated by the adoption of the Ten Strand Systemic Mentoring Model by the entire Alliance. With the coordination by SUBR, the other partner institutions receive funding from NSF for scholarships and the mentoring of qualified minority students majoring in a STEM discipline. The Alliance partners are Dillard University, Grambling State University, Louisiana State University, McNeese State University, Southern University in Baton Rouge, Southern University at New Orleans, University of Louisiana at Lafayette, the University of New Orleans, Tulane University, and Xavier University, Nunez Community College and Southern University at Shreveport. A research partner in the Alliance is the Louisiana Universities Marine Consortium (LUMCON).
For more details, please contact Bagayoko at (225) 771-2730 or visit our website at www.subr.edu/lslamp