Newsroom
Campus News
Faith, family, and passion fuel fall student marshal
December 11, 2018
As she takes a walk on the Bluff, Traci Smith cannot help but reflect how far her faith has brought her. From a loving family to an unforgettable college experience, this social work major is ecstatic to lead the Southern University fall class of 2018 as chief student marshal. Smith will join more than 400 fellow students receiving degrees on Dec. 13 at 10 a.m. in the F.G. Clark Activity Center.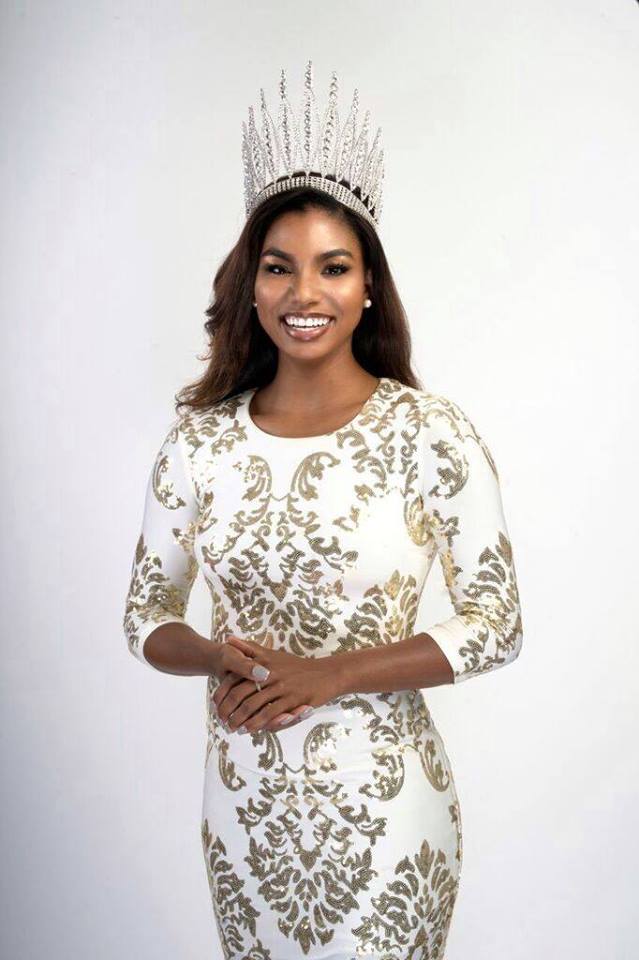 Vote for Miss SU to become an Ebony Magazine HBCU Campus Queen
December 03, 2018
Our 88th Miss Southern University, Darby A. Smith, is in the running to become an Ebony Magazine HBCU Campus Queen. Voting ends on December 31.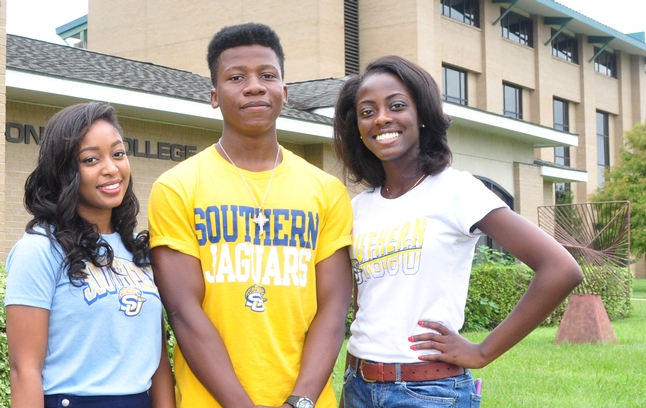 Southern University awarded $100,000 minority participation STEM grant
December 02, 2018
Southern University has received a $100,000 grant renewal for the university's implementation component of a statewide project known as the Louis Stokes Louisiana Alliance for Minority Participation (LS-LAMP). This is the fourth year the university has secured funding for this program.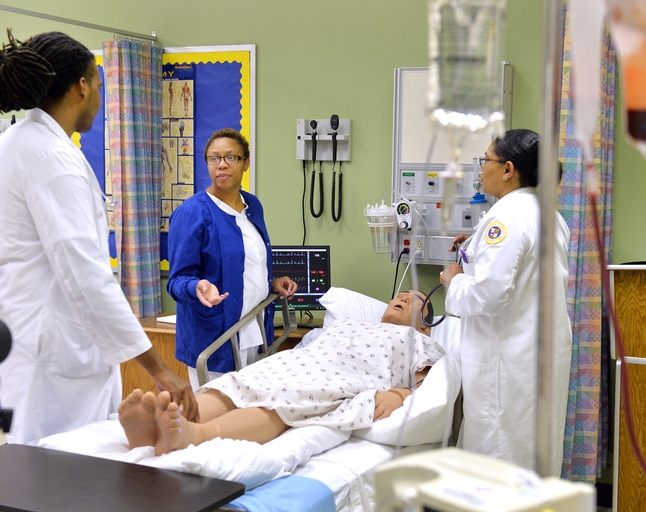 SU nursing program selected to participate in national research program
November 29, 2018
Southern University College of Nursing and Allied Health was selected by the American Association of Colleges of Nursing (AACN) as one of nine institutions to receive a mini-grant to educate diverse communities about the All of Us Research Program.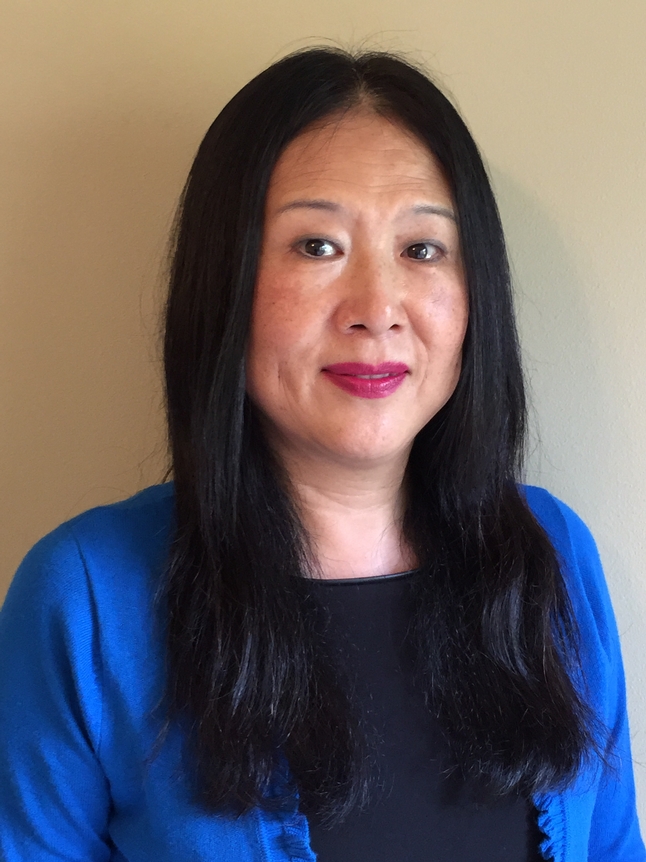 Urban forestry professor receives $345,000 funding award from NASA
November 19, 2018
Zhu Hua Ning, an endowed professor of sciences and an award-winning professor of urban forestry, has been awarded a $345,000 competitive grant to implement a project, "Quantifying Carbon Export through Vegetation, Biomass and Land Use Change Analysis of Two Contrasting Sites across Mississippi River Delta Plain."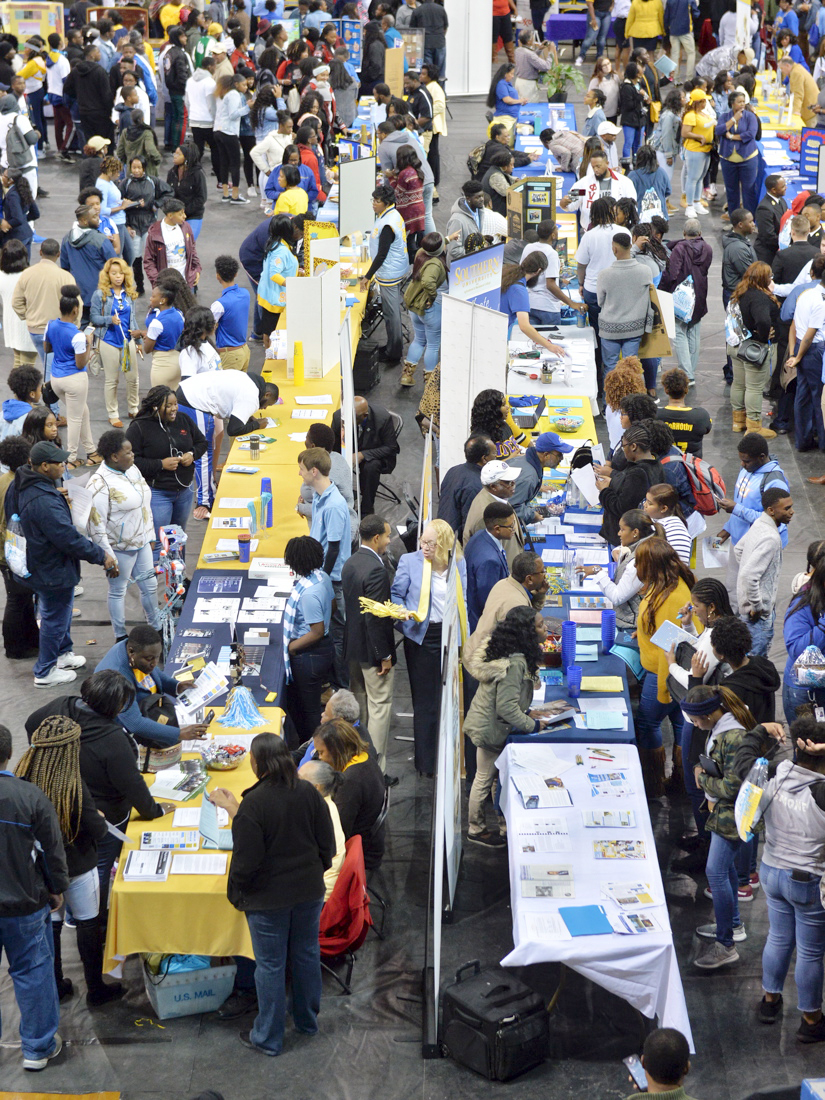 High school students get full Jaguar experience at fall preview day
November 13, 2018
High school students filled the Bluff for our annual Jaguar Preview Day. Participants met academic staff and explored student organizations. They were greeted by Ray Belton, Southern University System president-chancellor, the Royal Court, and the SGA. Performances by the Southern University Marching Band, Southern University Fabulous Dancing Dolls, Cheerleaders, and the Gold n' Bluez dancers were crowd favorites.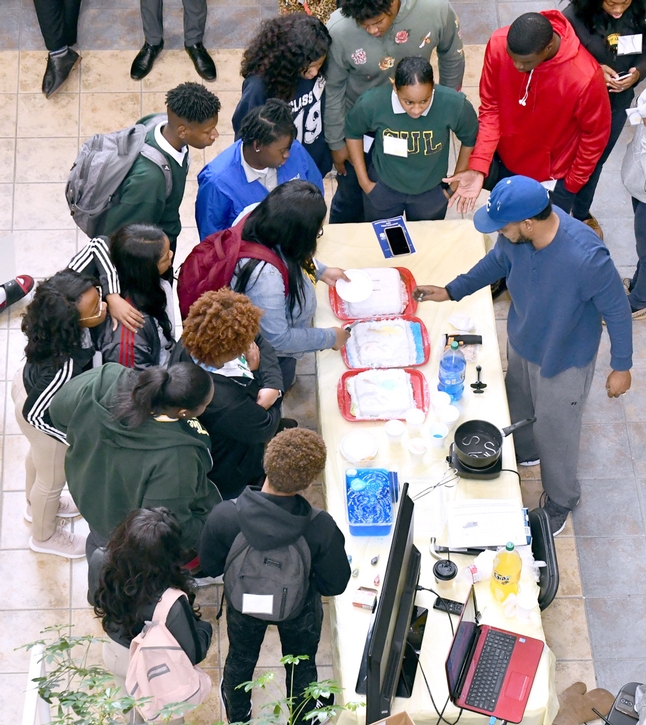 SU STEM Day 2018 draws large crowd
November 13, 2018
Local high school juniors and seniors gathered on the Bluff to learn more about Southern University's STEM programs and the careers it could afford them. Students participated in interactive demonstrations and experiments that showed them what the STEM curriculum can offer them at Southern.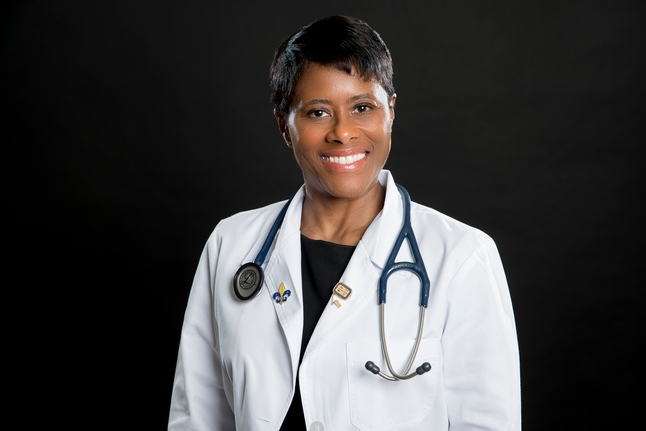 School of Nursing assist. professor selected as a prestigious scholar
November 08, 2018
Sharon Coulter, assistant professor in the College of Nursing and Allied Health, was recently selected as a National League for Nursing (NLN) Jonas Scholar. Selected by a competitive review process, she will represent the League's 2018-2019 Jonas Scholar cohort.