Southern University on the cover of 225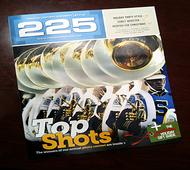 John Oubre, photographer with SU's Media Relations/ Publication Office, entered the magazine's annual photo contest and won. Oubre's photo of SU tuba players marching into Mumford Stadium for the first football home game on Sept. 13 was selected for the 'Dedication Category' of the contest.

Congratulations John Oubre!