Former Southern University star defensive end gets medical degree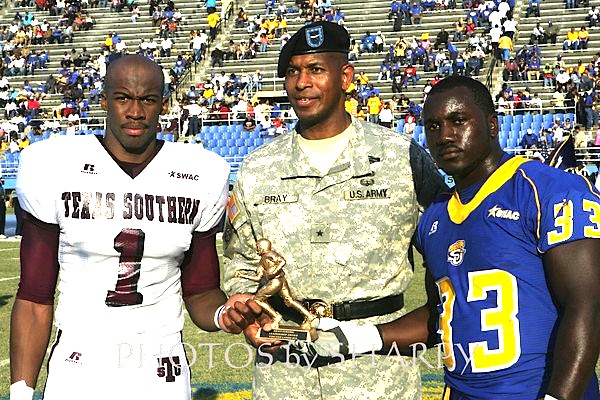 Not long ago Vince Lands was crashing in from his defensive end position landing on helpless quarterbacks. Running backs didn't fare to well either.
On Saturday, former Southern University football star Vince Lands made another key move. He received his degree from Meharry Medical School in Nashville, Tenn. He's now Dr. Vince Lands.
For Lands, it was a dream launched when he was a student and great football player at Glen Oaks High School in Baton Rouge. The NFL was his first dream.
Lands is an example of a student-athlete making preparations for what comes after college sports. In high school, while earning a diploma and recognition on the football field, he also earned his strips as a certified nursing assistant.
While terrorizing offenses in the Southwestern Athletic Conference the day he stepped on SU's campus in 2004, Lands spent his summers working in medicine-related programs, including sessions at Meharry.
He graduated from Southern with an undergraduate degree in biology with a concentration in microbiology. He got his master's degree in biology.
With a stellar college career behind him, the 6-1, 250-pound defensive end got tryouts with the Jacksonville Jaguars and the Kansas City Chiefs, but nothing worked out.
So, Lands turned to the second thing he was prepared for – medical school. He entered Meharry in 2009.
On Saturday, the long hours of study, work and sacrifice ended.
Now 26, Lands begins his residency in orthopedics in June at St. Luke's University Hospital in Bethlehem, Penn.
He said Southern provided him with the experiences he needed to be success in the classroom and to be prepared for post-football life.
Lands said residency will probably take three to five years to complete, but, he laughed, "the good part now is that I'll finally be getting a check."