Texas Instruments donates to SU's Dept. of Electrical Engineering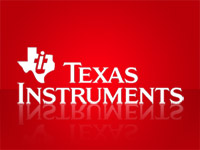 Texas Instruments has donated $50,000 to Southern University's Department of Electrical Engineering.
The donation from the Dallas-based company will be used to fund scholarships and to continue the analog test-engineering laboratory that was started with funds from TI, said Dr. Hamid R. Majlesin, professor and chair of the Department of Electrical Engineering.
TI designs and produces internal semiconductors manufacturing operations. It is the third largest manufacturer of semiconductors worldwide, and the largest producer of digital signal processors and analog semiconductors.
SU Chancellor James L. Llorens said the "donation is a reflection of TI's continued confidence that Southern can produce the engineers and other personnel that will benefit Texas Instruments."
TI is a longtime supporter of SU's engineering department with donations totaling over $500,000. LaQuitta Thomas, a business analyst at TI and an SU graduate, is head of Southern's Business and Industry Cluster.