SU singer Briannica Thompson ready for national competition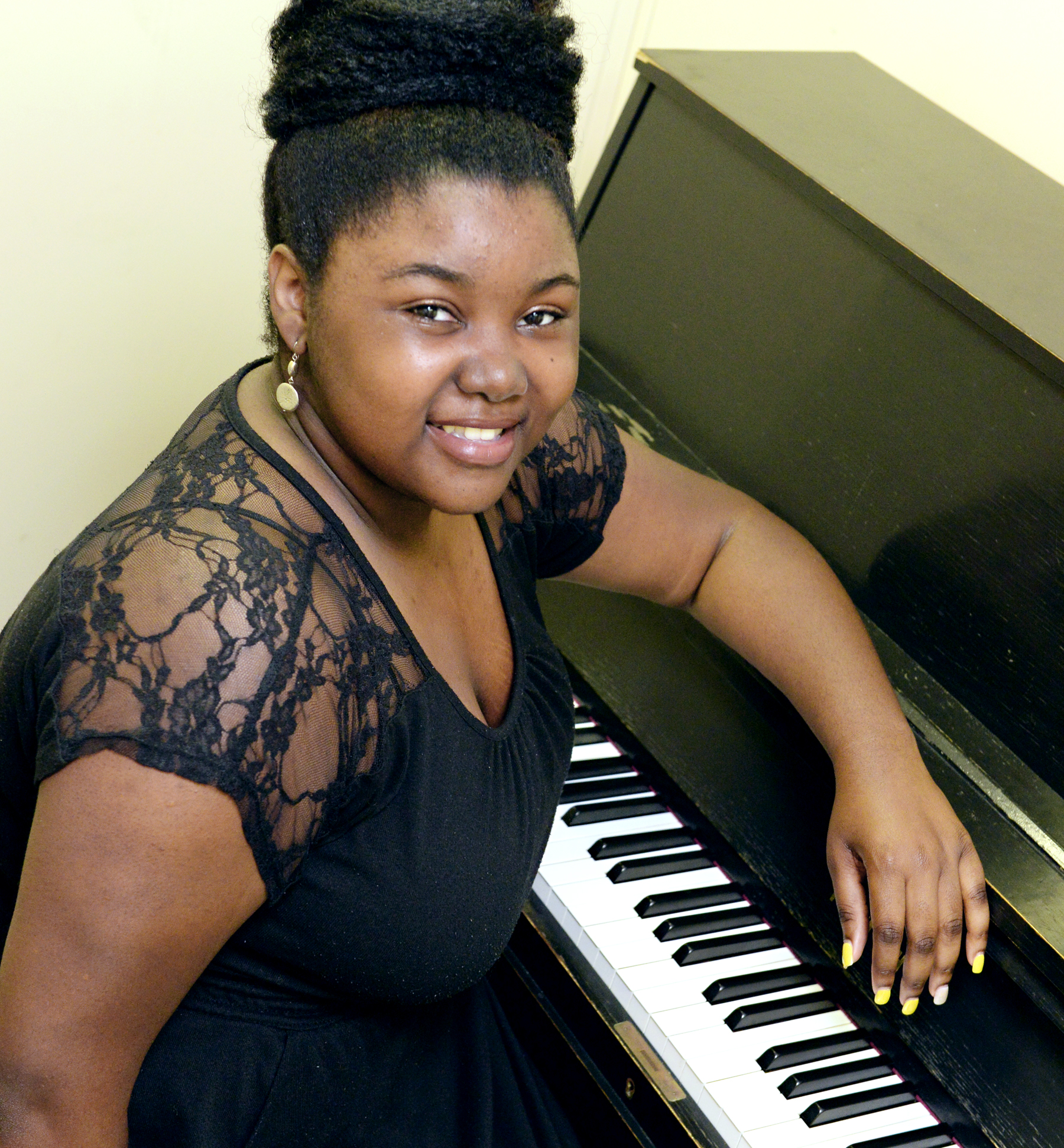 Briannica Thompson said she did a happy dance when she found out that she will be representing Southern University at the National Association of Teachers of Singing (NATS) competition in Boston next week.
The junior vocal performance major said she was overwhelmed to be selected but is ready for the competition and the chance to win $1,500. The event will be held July 5-9.
Thompson, who also minors in English and Political Science, had to do well in an earlier competition just to get a chance to qualify for the huge NATS contest.
Last fall she participated in the tri-state competition, an annual event involving students from Louisiana, Mississippi, and Arkansas. It is a three-round competition in front of three judges. Over 700 students participated.
Thompson participated in the Women's Lower College category, a competition against all women in her age group. Thompson chose to perform "Caro Nome" an Italian piece by Verdi, "De Los Alamos Vengo Madre" which is a Spanish song by Rodrigo, and "Cassandra's Lullaby" an English piece by Mark Fax.
Thompson placed third in her category.
"I was really overwhelmed with joy because this was only my second year in the competition and the year before I did not place at all," she said. "I was proud to say a year of hard work paid off."
When she received the letter saying she was eligible to compete for the nationals, Thompson said, she was struck by a case of nerves.
"This time around I would have to submit a YouTube video and basically compete against the same girls that beat me in the fall," she said.
With the aid of vocal coach, Richard Hobson and assurances by Professor of Music Charles Lloyd, Jr., "I gained confidence and submitted my Youtube video," she said. A few weeks later she received the list of people who were being invited to Boston.
"As I scrolled down the page, getting to the end of the list, I saw my name. I think I stared at it a little longer than I intended to but once I snapped back into reality I screamed," she said. "After looking at my name again I did a little dance. Tears began to fall and I was just so happy because God favored me."
The competition in Boston will include students from every tri-state region. The competitors will be narrowed in a semi-final round to 14 and a final round of three will be selected.
The third place finisher will get a certificate of recognition, second place a certificate and $750 award, and first place a certificate and $1,500.
"The goal is to win but even if I don't, I will still be proud of myself," she said.
Her goals after graduation are to go to SU Law Center as well as get my Masters in Music at The Juilliard School in New York.
"I am not sure just yet as to which one I will do first but right now these are my goals. But you never know," she said. "With where my voice is already taking me, God might keep surprising me."