SU scholars initiated into honor societies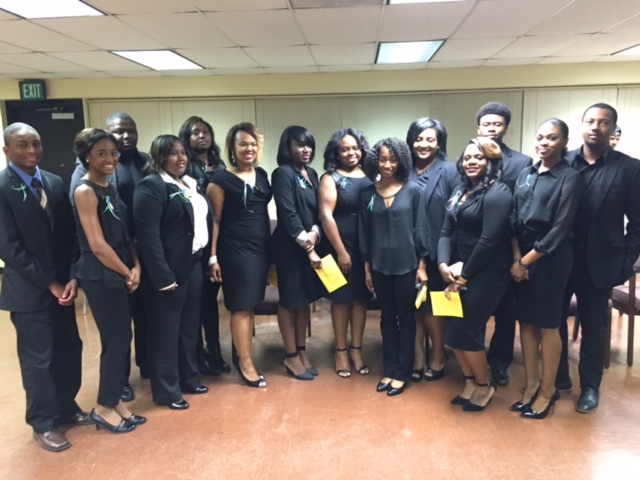 The Southern University Department of Biological Sciences, Friday, November 13, 2015, hosted the initiation ceremonies of Beta Kappa Chi and Beta Beta Beta Biological Honors Societies, and the National Institute of Science, in the the Health Research Center Conference Room.  

SU undergraduate scholars took an oath to continue their track toward high scholarly achievement and perpetuate the dissemination of scientific information in pure and applied sciences.

Beta Kappa Chi Scientific Honor Society was created, in 1921, to create a platform for African Americans to share research methodology amongst scholars of kindred spirit and to further the advancement of multidisciplinary areas of science.  

Beta Beta Beta Biological Honor Society, founded in 1922, touts members consisting of high performing students who study Biological Science and participate in relevant scientific research.

The National Institute of Science, founded in 1943, was formed to allow young scholars a platform to present scientific research that will soon be published in peer-reviewed journals. The matriculation of students at the undergraduate level will motivate association members to create new ideas and add to the mainstream scientific community.

The organizations are hosted in the Department of Biological Sciences and the faculty advisors are a Deadra James Mackie, assistant professor; Oswald D'Auvergne, professor; Shervia Singleton Taylor, adjunct professor; Fitzgerald Spencer, retired professor, Mary Beals, lab technician and adjunct professor; and Tanganika Johnson, adjunct professor.