SUBR Information Technology team holds successful food drive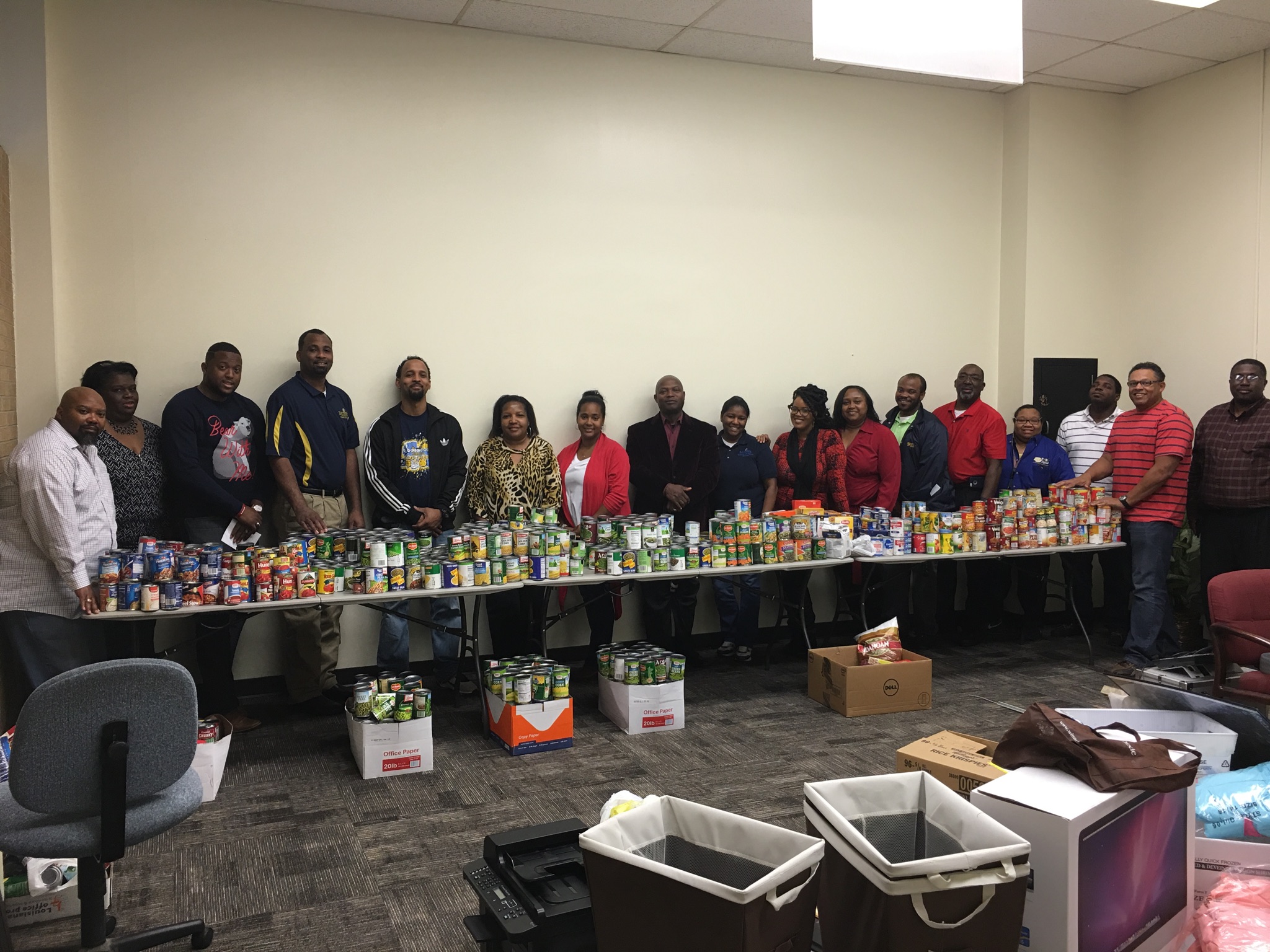 Baton Rouge, La - Thanks to the efforts of the Southern University Baton Rouge (SUBR) Division of Information Technology (DoIT), several families and a local food bank enjoyed a bountiful holiday season.
DoIT employees coordinated and sponsored a holiday food drive from early November through late December 2015 to collect food for some families in the Scotlandville and neighboring communities.
More than 1,500 pounds of food for families was collected during the campus drive.
"The Division of Information Technology would like to extend its gratitude to the Southern University Community [faculty, staff, and students] for your outpouring of donations for the 2015 Holiday Food Drive," said Gabriel Fagbeyiro, associate vice president for information technology and chief information officer, SU System/SUBR.
According to Fagbeyiro, with the assistance of local after-school programs, four families with school-age children were selected to receive donations.
The group gave overflow contributions to the Mount Carmel Baptist Church's (Scotlandville) food bank.
# # #