SU professor speaks at national physics teachers association meeting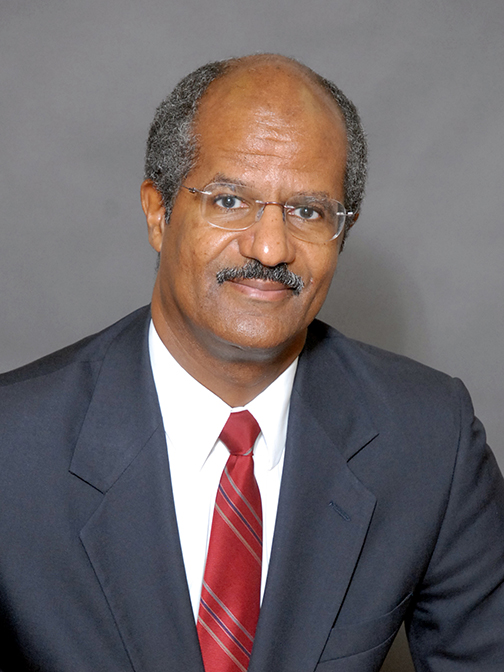 Stephen C. McGuire, professor of physics, Southern University Baton Rouge, recently gave an invited presentation on the 10‐year local partnership in science education between the University and the Laser Interferometer Gravitational-wave Observatory (LIGO). 
The talk, entitled "Next Generation STEM preparation through LIGO science education at Southern University", was given at the Winter Meeting of the American Association of Physics Teachers (AAPT) held in New Orleans earlier this month. The National Science Foundation funded partnership uses in‐service and pre‐service programs to advance K‐16 science teacher preparation.
"Principal on‐campus components of our science educational outreach effort include the SUBR‐LIGO Inquiry Laboratory located in Stewart Hall and the highly successful LIGO Docent Training Program. Both support teacher preparation by introducing LIGO-related science concepts to a broad spectrum of undergraduate majors, practicing teachers, and the public through the use of interactive exhibits and in doing so enhance science literacy throughout the region", McGuire said.
LIGO is a national facility for gravitational-wave research, which also provides opportunities for the broader science education community to participate in formal and informal science education programs through the LIGO Science Education Center (SEC).
The other members of the SUBR-LIGO Local Educational partnership include the San Francisco Exploratorium and the Louisiana Systemic Initiatives Program (LaSIP)/Louisiana Gaining Early Awareness and Readiness for Undergraduate Programs (LA GEAR UP).
"The effective integration of physics research and science education provides a potent tool for preparing future generations to make meaningful contributions within a global society that is increasingly dependent upon science-driven technology. A key element of this approach is the production of dedicated, well prepared, highly capable, K-16 science educators," McGuire said.
Luria S. Young, who co-authored the presentation, serves as principal investigator for the SU Partnership grant. Co-principal investigators include McGuire, Verjanis Peoples, dean, SUBR College of Education, Arts and Humanites and Moustapha Diack, program leader, SUBR Science and Mathematics Education (SMED) doctoral program.
The American Association of Physics Teachers is the premier global professional society established to advance the greater good through physics education. It is a professional membership association of scientists dedicated to enhancing the understanding and appreciation of physics through teaching.

See:
http://www.aapt.org/abstractsearch/FullAbstract.cfm?KeyID=24069 http://www.aapt.org/Membership/ ; http://www.aapt.org/aboutaapt/ https://ligo.caltech.edu/LA/page/Science-Education-Center