SU Quiz Bowl Team sweeps in national qualifying tournament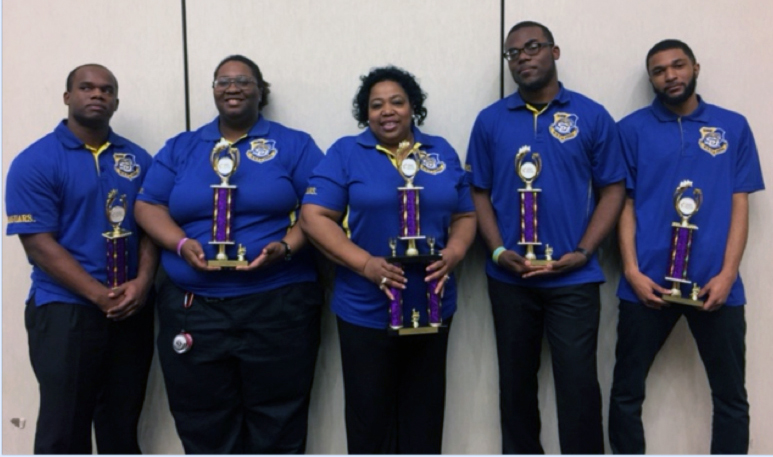 The Southern University Honda Campus All Star Challenge Quiz Bowl Team competed against nine teams from other Historically Black Colleges and Universities (HBCU's), February 4, 2017, at Prairie View and A&M University. This event was the National Qualifying Tournament for the 2017 Honda National Competition.
After eliminating four teams in the preliminaries, the Jaguars won its semi-final and the final games. Competing teams included Grambling State, Langston, Paul Quinn, Prairie View and A&M team A, Prairie View and A&M team B, Mississippi Valley, Texas College, the University of Arkansas at Pine Bluff, and Jarvis Christian College.
The four teams that made it to the semi-finals qualified for the Honda National Championship Tournament competition that will be held in Los Angeles, California, April 8-12, 2017. The winning National Championship Team will bring $75,000 dollars to its campus in scholarship funds.
"We should recall that, following our third place finish in 2015, the Southern University Quiz Bowl Team won first place in the National Quiz Bowl competition in Nashville, Tennessee, in late October 2016, as was predicted. We applied the law of human performance and prepared consequently to earn this national title," said Diola Bagayoko, dean of the Dolores Margaret Richard Spikes Honors College.
"I am extremely proud! The Southern University team is excellent and they are primed to win this competition. We have had rigorous practice sessions and will maintain this schedule until we participate in nationals," says coach Deadra Mackie. "We have the full support of the Honors College dean, as he will be accompanying the team to the national competition. As true Jaguars, we are ferociously preparing for that national competition."