SUBR nursing student selected for NSNA resolutions panel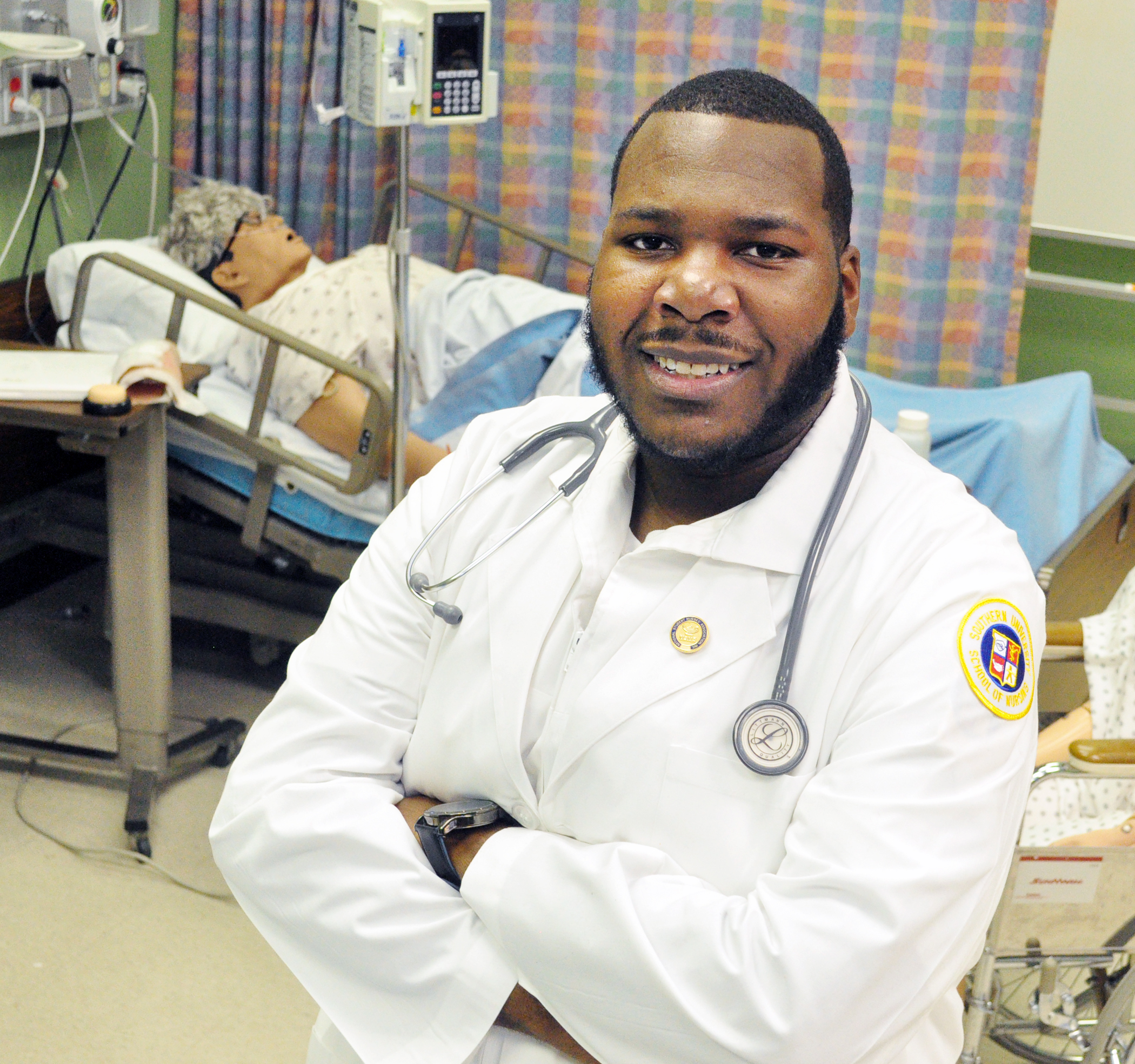 The National Student Nurses Association (NSNA) president, with Board approval, recently appointed Steven Jackson Jr., a graduating senior nursing student at Southern University Baton Rouge (SUBR) College of Nursing and Allied Health, to serve as a member of the 2016-2017 NSNA Resolutions Committee. This is the first time for a SNA leader from SUBR to be on the national level with student nurse leaders from other schools across the United States.
The resolutions committee will be critically reading, writing and analyzing, and deciding on which resolutions will go before the NSNA House of Delegates. In addition, Jackson and the committee will present a report to the 2017 House of Delegates.
Many nursing programs give students practicum credit in leadership management courses for their contributions at this national professional nursing organizational level, because the activities involve hands-on governing, management, organizing, and conflict resolution skill development. The role involves a lot of collaborative work and Jackson will be representing SUBR School of Nursing and Allied Health and NSNA on behalf of more than 60,000 nursing students.
"I am honored that NSNA has appointed me to a position of this caliber, representing the Southern University School of Nursing. I am blessed to have the support of my parents and guidance from my faculty advisor professor Juanita Garner as well as Dr. Trudy Williams and professor Rosalynn Thyssen, and NLN consultant to NSNA, Dr. Cheryl Taylor," said Jackson.
Jackson is well prepared for NSNA's resolutions committee because of his leadership ability and his participation last year in NSNA's convention in Orlando where he attentively listened, learned, and returned to SU with enthusiasm to build the SU chapter better, said Juanita Garner, SU School of Nursing assistant professor and SNA faculty advisor.
Jackson is the current president of the SU Student Nurses Association. He will represent SUBR and the School of Nursing and Allied Health on a national stage at the 65th Annual National Student Nurses' Association Convention, April 5-9, 2017, in Dallas, Texas.
"This is a first for the SU School of Nursing and he is definitely a trailblazer in this and several student nurse roles. Thanks to former SNA faculty advisor, the late professor Kimberly Vincent-McCoy, for her sacrifice to ensure this student's personal commitment and professional achievement, and to the current faculty advisor, assistant professor Juanita Garner for continuing professor McCoy's legacy of commitment and sacrificial service by mentoring student leaders such as Mr. Jackson to achieve their dreams, recruit and mentor potential student nurse leaders to grow the SNA," said Cheryl Taylor, chairperson, Graduate Nursing Programs, and director, Office of Nursing Research, SU School of Nursing and Allied Health, who is the NLN's National Consultant to NSNA.