SU nursing professor receives excellence in teaching award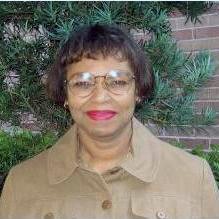 Edna Hull, associate professor in the Southern University College of Nursing and Allied Health, received the 2017 Helen Johnson Cremeens Excellence in Teaching Award presented by the Baton Rouge District Nurses Association, May 2, 2017, at the annual Celebrate Nursing Banquet in Baton Rouge.
The criteria for the award emphasizes that the nurse educator serves in roles to advance professional nurses and nursing practice in Louisiana; displays a professional image of nursing in appearance; recognizes each nursing student's potential and implements strategies for each to excel in a nursing career and in communicating nursing knowledge.
Hull is passionate concerning her role as a nurse educator, especially the important role that she fulfills in shaping future nurse educators. "One of my favorite sayings is "Love the work that you do and you won't have to work a day of your life," she said.
In addition to serving as a peer-reviewer for several professional nursing journals, Hull was recently selected as the associate editor of Teaching and Learning in Nursing: The Official Journal of the Associate Degree Nursing. She also is the immediate past president of the Louisiana League for Nursing, a state affiliate group of the National League for Nursing. An accreditation site visitor with the Commission for Nursing Education Accreditation (CNEA), Hull has more than a decade of experience with accreditation and the program review process.
She obtained a diploma in nursing from Charity Hospital School of Nursing, a BSN from Loyola University in New Orleans, a master of science degree from the University of South Alabama, Mobile, Alabama, and a Ph.D. in higher education administration from the University of New Orleans.
The Helen Johnson Cremeens Excellence in Teaching Award is named in honor of the late nursing educator, Helen Johnson Cremeens, the wife of the late TV newscaster Carleton Cremeens. He established the award to honor his wife's love for nursing and her career as a nurse educator.