Seven SUBR students to study abroad in Belize, Central America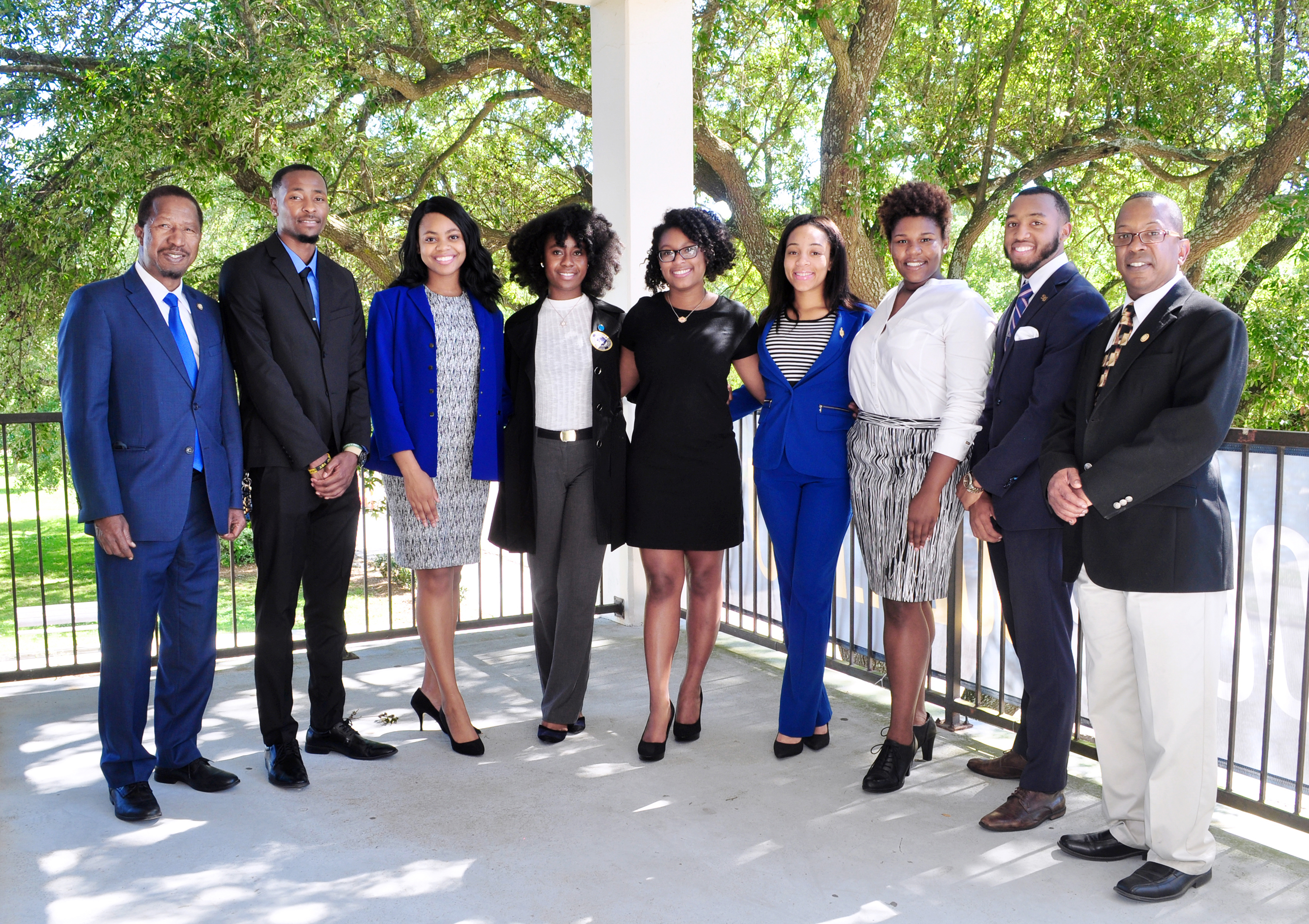 Seven Southern University, Baton Rouge students will travel to Belize, Central America, to participate in the 2017 Belize Study Abroad program, May 14-June 4, 2017.
Students set to travel, six of whom are scholars of the Dolores Margaret Richard (D.M.R.) Spikes Honors College, include Alana Stevenson, junior, nursing major from Monroe.; Justin Gay, junior, electrical engineering major from Shreveport; Jonalyn Fair, sophomore, mathematics and physics major from Houma; Kristofer McKinney, sophomore, nursing major from Mobile, Alabama; Briana Turner, sophomore, nursing major from Zachary; Rayda Lathon, sophomore, mechanical engineering major from Creve Coeur, Missouri; and Anita Achea, sophomore, nursing major from Baton Rouge. Eric Pugh, Honors College program associate, will accompany the students.
The Belize Study Abroad program is coordinated through the SUBR Center for International Affairs and University Outreach directed by state representative and dean of Center for International Affairs and University Outreach Barbara Carpenter, with the assistance of Kristan Gordon, assistant to the dean.
Southern University students will earn three credit hours of Spanish and 60 hours of volunteerism. These credit hours count toward meeting their graduation requirements. As always, these students will serve as Study Abroad Ambassadors when they return to SUBR from this horizon broadening, global experience.
"Global exposure and related experiential learning are salient components of the holistic educational experience of our future leaders," said Diola Bagayoko, Southern University distinguished professor of physics and dean of the Dolores Margaret Richard Spikes Honors College.
The Center for International Affairs offers opportunities to students to experience different cultures, interact with individuals with different backgrounds, see a different way of life, and be exposed to different value systems.
Not only does the Center for International Affairs encourage students to study abroad, but also that it is cost effective. Former first lady Michelle Obama once said, "So we know that it's not enough for us simply to encourage more people to study abroad. We also need to make sure that they can actually afford it."
Through sponsors, SU students are able to experience this wonderful opportunity.
This year's sponsors include the Center for International Affair and University Outreach, the Office of the Provost, the Southern University System Foundation, the Dolores Margaret Richard Spikes Honors College, the College of Sciences and Engineering, the Louis Stokes Louisiana Alliance for Minority Participation (LS-LAMP), the Office of Student Organizations and Campus Involvement, the Office of Career Services, and the American Dream Construction and Consulting and Cognitive Development Center.