SU Students travel to Tokyo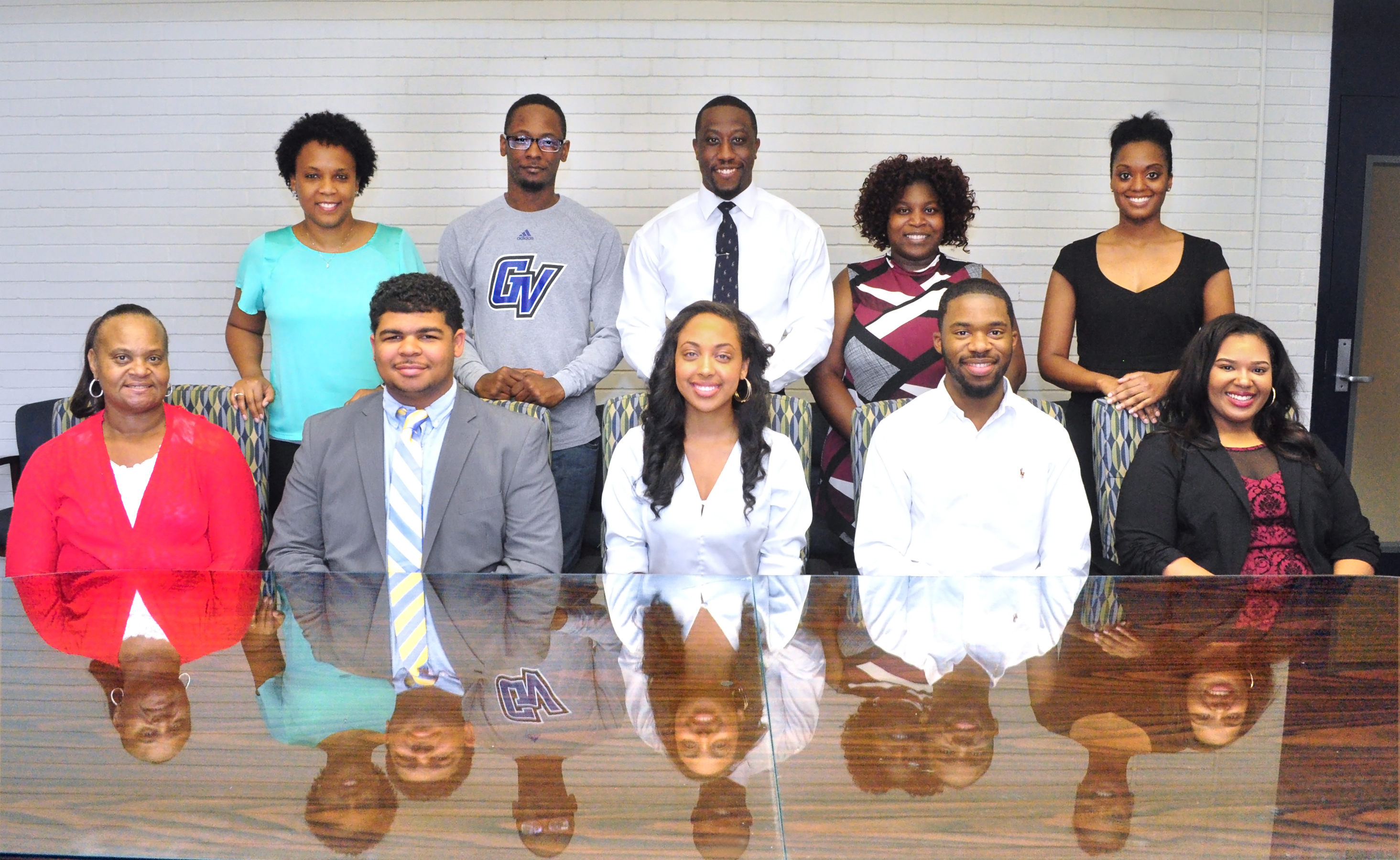 Southern University Baton Rouge students recently traveled to Tokyo, Japan for an opportunity to interact and network with Japanese students from various universities in Tokyo. Through the First Year Experience's SU Leads program in collaboration with the Office of Dean of Students, and Criminal Justice department, nine students from an array of majors were able to travel abroad for two weeks and create a once in a lifetime experience.
The trip to Tokyo was the first of the SU Travels portion of the SU Leads program, looking to offer experiences outside the classroom for students. Chanika Jones, associate professor in the criminal justice department at Southern, wanted students to experience new cultures and languages, but to also get the feel of what being a college student in Tokyo was like said Ryan Tucker, associate dean of students and co-coordinator for the SU Leads program.
Students that attended included Ebony Freeman, criminal justice major; Darylon Joy Walters, psychology major and minor in mass communications; Carldrick Slaughter, marketing major; Karl Phillips, nursing major; Megan Pendergrass, criminal justice major; Michael Mitchell, criminal justice major; Maya Kleinpeter, political science major; and Darrian Favorite, nursing major. SU faculty and staff that escorted the students included Jones, Tucker, and Sharae Celestine, First Year Experience coordinator.
"We were in Tokyo from May 19-27 and had a chance to explore museums, Tokyo Disney, Mt. Fuji, and met with numerous students at one of the universities in Tokyo to learn how they deal with higher education in their country. We went to the Education First office in downtown Tokyo and stayed for about three hours visiting with students. The students played games, and we taught them different dances from back home. Our students discussed with them how it was like being a college student in the United States," said Tucker.
Education First College Study Tours-an international education company that specializes in language training, educational travel, academic degree programs, and culture exchange- arranged a University exchange event that allowed for Southern students to mingle with Japanese students from various universities to share ideas, engage in activities, exchange thoughts about national current events, and customary rituals and delicacies, said Celestine.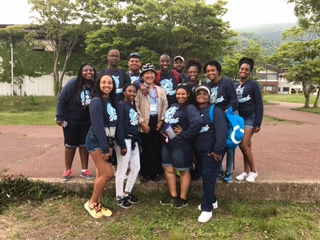 Slaughter said his experience in Tokyo was a life changing experience. "After traveling abroad, I don't think that I will ever view my education in the same way again. A powerful experience, often influences subsequent educational endeavors, including the decision to pursue higher degrees. One of the most significant and intangible impacts of traveling abroad is that I increased my understanding of cultural values and biases. I feel that I am more likely to seek out a greater diversity of friends. I also acquired a unique set of skills that distinguish me as future world leader, a leader who has the understanding and skills to navigate effectively, humanely and positively across different cultures."
Students were required to fund a portion their trip out of pocket. Most of the funds were raised through a raffle, sponsorships from the Southern University System Foundation, SU Board members, the Division of Student Affairs & Enrollment Management, the SU Criminal Justice department, and local churches.
Tucker says they have set a goal to raise more money for future trips, like the one planned for summer 2018 to Italy and Greece. Each trip will consist of a visit to a local university to engage with college students abroad.
The criteria for students to be a part of this program is to participate and graduate from the SU Leads program. Students attend a leadership institution, a class to develop leadership skills and to network. Students receive certifications upon completion. The institute includes seminars with guest speakers from companies such as Wal-Mart, General Electric, Regions Bank, and the White House to name a few. The program is going into its third year and has graduated more than 80 students thus far.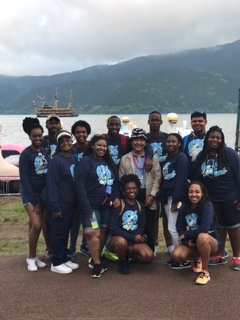 The Leadership Institute for the SU Leads program is held during the fall and spring semesters. For more information on the program and First Year Experience visit www.subr.edu/cusa. For more information on the Office of Dean of Students visit www.subr.edu/dos .